Doug Ford and the Progressive Conservatives (PCs) won a second majority by winning 83 of 124 seats in the Ontario Provincial election on June 2nd to elect the 43rd Parliament of Ontario.
The NDP formed official Opposition again, with 31 seats, while the Liberals failed to secure official party status for the second consecutive election with just eight seats. As a result, both New Democrat leader Andrea Horwath and Liberal leader Steven Del Duca resigned their positions.
"This victory belongs to every worker who knows that they deserve better. Every family who knows that they can dream bigger. But most of all, this victory belongs to each and every one of you," said Ford in his victory speech.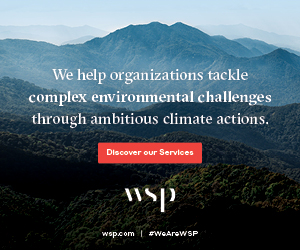 "We've changed what it means to be a Progressive Conservative in Ontario. It's no longer about being a blue or red, orange or green team, it's about recognizing that there's so much that unites us," said Ford. "We're creating a more inclusive party where everyone matters"
Over the past four years, the PC government has drawn criticism for their approach to protecting Ontario's environment. Specifically, minister's zoning orders have been used to expedite construction projects, the party lost a battle on pollution pricing at the Supreme Court of Canada, ended cap and trade, cancelled hundreds of renewable energy contracts, and is facing intense scrutiny over the construction of Highway 413 and the Bradford Bypass, which puts the Greenbelt in jeopardy.
However, the Ontario government devised their own greenhouse gas pollution pricing system, supported improvements to the standardized Blue Box program and have committed to ambitious climate action targets. There have been strategic investments to mitigate industrial emissions. For example, helping ArcelorMittal Dofasco's steel plant in Hamilton and Algoma Steel's Sault Ste. Marie facility produce cleaner steel through new low-emission technology will have a major impact.
Additionally, in the run-up to the election campaign, the Ford government made a series of electric vehicle announcements, including the retooling the Stellantis plants in Windsor and Brampton. The PCs also promised to build more Hydro One transmission lines to allow for electric cars to be charged more easily and allotted $91 million to make electric vehicle chargers available in places like highway rest stops, hockey arenas and public parking lots.
Prime Minister Justin Trudeau issued the following statement on the results of the provincial election:
"On behalf of the Government of Canada, I congratulate Doug Ford and the Progressive Conservative Party of Ontario on their re-election. Over the past several years, the federal government, working with the province, has delivered historic investments in retooling our auto sector to build cleaner vehicles while creating and securing thousands of good jobs in communities across the province."
Josipa Petrunic, president and CEO of the Canadian Urban Transit Research & Innovation Consortium (CUTRIC), also congratulated the newly re-elected provincial government.
"We look forward to working with Premier Doug Ford and all the Members of the Provincial Parliament to deliver zero emissions and low-carbon transit to communities across the province," stated Putrinic.
"This election allowed Ontarians to decide how to recover from the pandemic and push through the rising cost of living from inflation. Transit was an important topic of discussion during the election, and clean public transit is a key pillar of Ontario's economic recovery and growth. Ontarians need an affordable and reliable clean transportation system to reach a low carbon and net-zero future."
As the re-elected government prepares to take office, CUTRIC implores the government to:
Invest in the demonstration project for green hydrogen to promote innovation and investment to gain price parity with diesel.
Continue to consult industry experts on designing, developing, and implementing low-carbon and net-zero transit programs.
Continue to invest in zero-emissions transit programs and the necessary infrastructure for deploying fleets, such as clean fuel cell distribution and charging infrastructure.
"Ontarians believe in the importance of tackling climate change for future generations. Investing in clean transit technology is pivotal to Ontario contributing to Canada's net-zero emissions goal by 2050," said Putrinic.
Featured image: The White Trillium — also referred to as Wake Robin or Large-leaved Trillium — is Ontario's provincial flower. This is the flower featured on many provincial documents, from health cards to driver's licenses.