Youth play an important role in shaping the future of Canada's economy. The Science and Technology (S&T) Internship Program – Green Jobs provides wage subsidies to eligible employers across Canada to hire and mentor youth in the natural resources sector, including in energy, forestry, mining, earth science, and clean technology.
ECO Canada is offering these internship opportunities in partnership with Natural Resources Canada that will provide wage funding for 1,500 youth jobs in Canada's green economy.
In partnership with the Government of Canada, ECO Canada provides direct funding for co-op student positions and full-time new hires in STEM, digital skills, environmental and sustainability roles. This funding is available to all organizations for those areas, even if you're not in a dedicated environmental economic sector.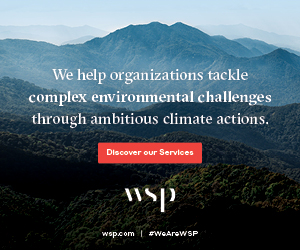 Benefits for Employers:
Increase work capacity
Access talented youth with new ideas & skills
Increase employee retention
Reduce staff training costs
Strengthen overall business operations
Support the growth of new qualified environmental workers
For further information about current opportunities, click here.
Featured image from ECO Canada.