The Senators for Climate Solutions, a non-partisan group focused on informing and supporting Canadian senators who want to address climate change, launched their website recently, nine months after the official launch of the group.
The website will serve as a bridge between the "Climate Senators" and the public, ensuring Canadians can get a closer look at what some Senators are doing to address the issue of climate change, both as individual parliamentarians, and as a group.
"It is important to us, as legislators, that Canadians can easily access information on the work of Senators, including the work of non-partisan groups, such as Senators for Climate Solutions," stated Senators Mary Coyle and Stan Kutcher, the co-chairs of Senators for Climate Solutions.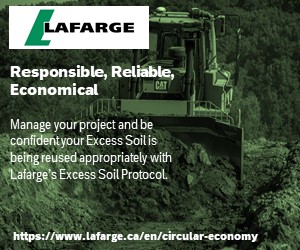 "This website provides a window into the work of Senators on the critical issue of climate change, and clearly signals to Canadians that parliamentarians care about protecting our environment. We want our work, and this site, to reflect our commitment to considering innovative solutions across fields to mitigate the effects of climate change."
The site includes details on the activities of Senators for Climate Solutions since its launch, as well as information on members and expert speakers who have met with the group to share ideas, information, and environmental considerations for policy-making. Expert speakers include the following: Katharine Hayhoe, an atmospheric scientist and  a distinguished Professor and an endowed Chair in Public Policy and Public Law; Mark Carney, former Bank of Canada Governor and global climate action advocate; Jerry DeMarco, Commissioner of the Environment and Sustainable Development and a leading expert in environmental policy and law; and many others.
Environmental and climate-focused advocacy work done by individual members through the press is also highlighted on the site, alongside relevant news coverage of the groups work, past and present.
The website is available, in both English and French, here: senatorsforclimatesolutions.sencanada.ca
Featured image credit: Senate of Canada.