Skilled talent shortages are expected to persist in the clean energy sector, particularly for mid and senior-level roles, driven by growing global demand for energy and Canada's transition to net zero. The Information and Communications Technology Council (ICTC) has released a new study which assesses the impact of clean energy initiatives on labour market needs in Canada's energy sector.
Clean Energy and Pathways to Net-Zero: Jobs and Skills for Future Leaders includes a breakdown of greenhouse gas (GHG) emissions across Canada's various energy sources and the regional differences in Canada's electricity mix.
Importantly, it details which occupations and skills are associated with different sources of clean energy and which jobs can be categorized as entry-level, high-growth, and in-demand.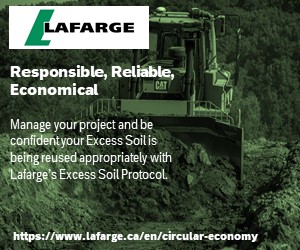 "The green transition hinges on breakthrough innovations enabled by advanced technologies and new business models," says Namir Anani, president and CEO of ICTC. "Talent will be at the centre of this transformation and will require an acute focus to build tomorrow's sustainable economy."
According to co-authors Mairead Matthews and Allison Clark, both domestic and international demand for energy is growing and Canada's transition to net-zero will cause ripple effects across the economy.  "Recent climate events and geopolitical developments put further pressure on Canada as a producer and exporter of different types of energy. Meeting this demand while adhering to net-zero commitments is essential, and skilled talent is key."
As the market evolves, energy roles will also evolve, and new employment pathways will emerge. Current estimates point to a Canadian energy labour force that will total nearly 640,000 by 2030. As Canada decarbonizes its energy supply, workers will be needed in areas, including research and development, design, engineering, technology, the trades, business and marketing, and environmental services; important will be soft skills, domain knowledge, environmental sustainability expertise, core digital skills, and technical know-how.
To read the complete ICTC report, click here.
Featured image credit: Getty Images.