Do you have a deep-tech solution that can help to solve the major challenges of industry, water, smart cities, or the perverse effects of climate change? Would you like to give your startup the chance to benefit from up to $3 million in investment and develop a paid use case at one of the world's top five water utilities?
If the answer is yes, apply now to The Ultimate Technological Challenge by GoHub, a call for startups with disruptive B2B solutions that can be deployed in different sectors to automate and optimize processes.
The initiative led by GoHub Ventures, Global Omnium's corporate investment fund, is putting out a call for Canadian startups using agnostic technologies such as applied artificial intelligence, industrial IoT, no-code, edge computing, augmented and virtual reality, synthetic data, cybersecurity, 5G, digital twins or quantum computing.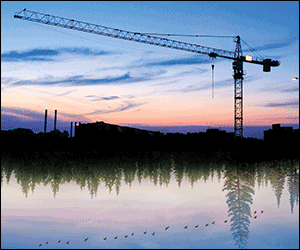 After stopping over at major international innovation powerhouses such as New York, Barcelona and Helsinki, TGWC continues its roadshow to create the largest global hub for deep technologies. In Canada, GoHub is joining forces with GoAigua – Global Omnium's technology subsidiary in North America, with the institutional backing of the World Trade Centre Toronto, the Government of Canada through its Embassy in Spain and the Government of Quebec.
"Canada is one of the most powerful ecosystems in the world in AI solutions and has become one of the most important clusters in water technologies. It is, therefore, a very attractive country for entrepreneurs where GoHub must be present," said Patricia Pastor, managing director at GoHub.
In addition to providing funding, GoHub's goal as a strategic investor is to validate technology and products that save both time and money, improve processes and are sustainable.
Being a part of the Global Omnium Group is powering the opening of new markets for these startups in Europe, North America, Latin America, Middle East and Asia. GoHub provides them with solvency so they can upscale faster and win new customers in the shape of leading corporations worldwide.
The chosen startup, in addition to investment and proof of concept, will benefit from business development opportunities and partnerships with TGWC members and their networks.
During the call, which is open until October 12, GoHub is organizing various events and panels with its partners in the Canadian ecosystem. Last week, in collaboration with World Trade Centre – Toronto, City of Toronto and MaRS Discovery District, GoHub hosted the Investing in Technologies to Shape the Future of Cities, an event to discuss the way technology is shaping the cities and to explore ideas alongside venture capital, startup innovators, and other key ecosystem players. In addition, the challenge will also be presented at the Collision Conference.
An expert committee composed of GoHub's investment team will select the top five finalist start-ups. The winner will be announced in November at a final gala at the Smart City Expo World Congress in Barcelona.
Which startups can apply?
The requirements for participating startups include being based in Canada, working in B2B SaaS and having an annual turnover +200K$; seed- series A stages; having a leadership team with solid technological expertise; a product market fit in their home country, a validated business model and an established technology in at least one vertical; previous experience of working with a large corporation; and they must be in the process of raising capital.
"As urbanization accelerates, cities like Toronto will face environmental, social, and economic issues in the future. We're excited to be collaborating with GoHub to develop more sustainable infrastructure innovation through Canadian businesses as part of our commitment to fostering a sustainable climate economy," said Leigh Smout, president of World Trade Centre-Toronto. "Canadian start-ups have an incredible opportunity to access up to 3 million euros in project funding through The Ultimate Technological Challenge by GoHub."
For further information, visit: https://ca.theglobalwaterchallenge.tech/
Featured image of the recent GoHub event at the Toronto Trade Centre. Credit: GoHub.