TELUS recently brought home the Sustainability Excellence Award in recognition of its global leadership in driving positive social and environmental change with an additional bronze win for the Global Good Awards for Company of the Year
The Vancouver-based telecommunications company received this recognition at the World Sustainability Awards 2022 for its global leadership and commitment to building a better, more sustainable future. Held in Munich, judges recognized TELUS for its ambitious sustainability strategy, environmental business practices and rapid progress on diversity and inclusion.
TELUS was also recognized at the Global Good Awards 2022 in London, placing bronze as Global Good Company of the Year. Both of these award ceremonies recognize individuals, organizations, and businesses around the world who are driving positive social and environmental change.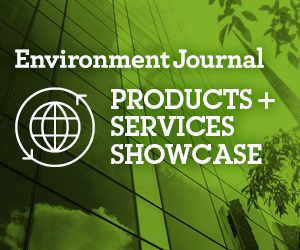 "Our team's commitment to sustainability is foundational to our leadership in social capitalism. This recognition by the World Sustainability and Global Good Awards reinforces our dedication to not only eliminating our carbon footprint, but as well, helping proactively improve the health of the planet our children will inherit, while also creating meaningful value for our fellow citizens," said Darren Entwistle, president and CEO of TELUS.
"Thanks to the unparalleled efforts of our team, we have set ambitious environmental and sustainability targets to help ensure the health and well-being of our communities. Moreover, we have leveraged these targets to become a leader in sustainable finance by issuing the first sustainability-linked bonds in Canada. I am incredibly grateful to our team for their passionate dedication to improving the social, economic, environmental and health outcomes in the communities where our team members live, work and serve on a global basis."
TELUS' recognition at the World Sustainability and Global Good Awards follows a number of international accolades recognizing TELUS' global leadership in sustainability, corporate citizenship, social purpose, and environmental and social reporting, including:
For further information, visit telus.com/sustainability
Featured image credit: TELUS.