This unprecedented pandemic crisis has been a challenging time for many Canadians. Environment Journal is grateful for the front line workers who are assisting in providing health care, environmental services and other efforts to battle the coronavirus disease of 2019 (COVID-19), the global virus that is now affecting every Canadian province.
Some provinces, including British Columbia, Ontario and Nova Scotia, have declared a state of emergency to access special safety procedures, services and resources.
Under the state of emergency, the following rules apply: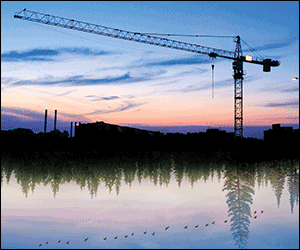 Borders closed – Provincial borders are tightened to travelers and all entry points (land, sea, air) are be closely managed. Anyone entering the province will be stopped, questioned and told to self-isolate for 14 days. Exemptions for cross-border travel include healthy workers in trades and transportation sectors who move goods and people (e.g. truck drivers); healthy people going to work (e.g. health-care workers); and people travelling into the province for essential health services (e.g. chemotherapy treatment).
Public places off limits – Provincial parks, beaches and tourist attractions are closed. Provincial trails remain open for exercise. Gathering limits and social distancing guidelines must be followed.
Police enforcement – Police are authorized to enforce orders under health protection and emergency management acts. If people and businesses do not practice social distancing and self-isolation, they will face fines of $1,000 for individuals and $7,500 for businesses. Multiple fines can be given each day an individual or business fails to comply.
Exemptions – There are several groups who are essential and exempt from gathering limits. They include but are not limited to grocery stores, gas stations and pharmacies. If possible, one person per family should be designated to do these tasks. Other groups include construction sites, health-care services, community services (e.g. child protection), criminal justice services and law enforcement.
Essential services
The list of essential work services according to the Province of Ontario:
Many dedicated essential service providers are forging ahead to continue providing, building, operating, inspecting and maintaining necessary services such as water management and waste removal, for the sake of public well being.
Thank you for your extraordinary efforts and ongoing commitment.
For further information on COVID-19 from the Government of Canada, click here.
For further information and the Public Health Agency of Canada's list of affected areas click here.
Featured image from Manuel Cosentino, unsplash.com.