The Group of 7 (G7) leaders from Canada, France, Germany, Italy, Japan, the United Kingdom, and the United States, together with the European Union, recently concluded a three-day summit, united in their "determination to meet the global challenges of this moment and set the course for a better future." Recognizing the linkages between poverty reduction and tackling the climate and nature crises, the leaders pledged to work to accelerate achievement of the United Nations Sustainable Development Goals (SDGs).
The G7 Leaders' Summit, which took place in Hiroshima, Japan, from May 19-21, 2023, resulted in a 40-page G7 Hiroshima Leaders' Communiqué that recognizes the interrelated and mutually reinforcing nature of global goals on reducing poverty, responding to the climate crisis, and addressing debt vulnerabilities in low and middle-income countries (LMICs), and underscores the leaders' determination to "mobilize the private and public resources needed to meet these challenges and support a just transition."
The leaders committed to working to "make concrete progress on this agenda" at the Summit on a New Financial Pact, the G20 Summit, the SDG Summit, the 2023 World Bank Group (WBG) and International Monetary Fund (IMF) Annual Meetings, and the UN Climate Change Conference (UNFCCC COP 28), among other key meetings.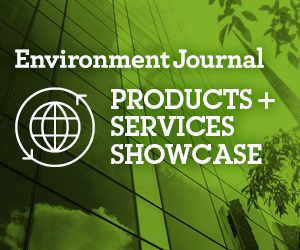 On climate change and the environment, the leaders are "steadfast" in their commitment to keeping the 1.5°C temperature goal "within reach" by scaling up action during this decade, "halting and reversing biodiversity loss by 2030, and ensuring energy security, whilst leveraging synergies and recognizing the interdependent nature of these challenges." They committed to the transformation towards "net-zero, circular, climate-resilient, pollution-free and nature-positive economies … while ensuring sustainable and inclusive economic growth and development and enhancing [economic] resilience."
The leaders also committed to address energy security, the climate crisis, and geopolitical risks in a holistic manner. They highlight "the urgent need and opportunity to accelerate clean energy transitions" to increase energy security at the same time, underscoring the necessity of economic diversification and transformation.
With this in mind, environmental organizations are calling on heavy industry to make changes.
In Canada, heavy industry is directly responsible for approximately a quarter of global energy system emissions. When indirect emissions (from electricity use and imported heat) are included, the total rises to 45 per cent. The steel, cement, and chemicals sectors account for 70 per cent of these emissions (Canadian heavy industry emissions were 72 megatonnes in 2020). Net zero cannot be attained without dramatic emissions reductions from heavy industries.
According to organizations such as Clean Energy Canada, there are unique challenges in the decarbonization of heavy industry (which is separate from Canada's oil and gas sector) that market forces will struggle to overcome on their own. Reducing emissions from steel, cement, and chemicals is challenging for both economic and technological reasons, and the sector is still at an early stage in its trajectory. Unlike the oil and gas sector, demand for these products is likely to grow in a clean economy, with steel, cement, and chemicals each having roles in the manufacturing and construction of products like wind farms, transmission lines, and batteries.
This is a space in which public sector involvement will be required for success. Ambitious and well- designed policy is going to be key.
Clean Energy Canada has released a white paper on how Canada stacks up to other G7 countries, and if there are ideas from other jurisdictions that Canada should consider adopting. It also identifies recommendations for Canada to move smarter and faster on this important issue.
For further information, click here: https://cleanenergycanada.org/wp-content/uploads/2023/05/WhitePaper-CanadaG7HeavyIndustry-v4.pdf
Featured image of G7 Leaders. Credit: European Union.