A historic energy transition, a major shift in technologies and behaviours to tackle climate change globally and nationally, is underway. With this in mind, the Government of Canada recently launched the Canada Electricity Advisory Council, an independent body of 19 experts that will provide advice to the Minister of Natural Resources designed to "accelerate investment, and promote sustainable, affordable and reliable electricity systems."
Make no mistake: This body is much more than a cluster of technical experts debating how to run wires across the country. This is the starting bell for a significant public discussion that's likely to set key terms for Canada's energy transition, which many see as the next industrial revolution, or something close to it.
Primary functions of the Council will include: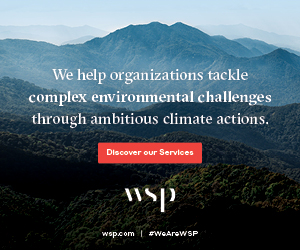 Facilitating Investment and alleviating barriers to it
Identifying solutions to ensure timely approvals for infrastructure build-out
Identifying opportunities to minimize costs of anticipated pathways
Benefitting Indigenous communities.
The new Council represents one of the best opportunities energy stakeholders and concerned citizens will have to help shape Canada's energy path to 2050, including how we will meet our climate obligations, not to mention how large chunks of consumers' money will be spent building and operating new infrastructure. Each decision, or lack thereof, has implications in at least three areas: energy, environment and finance.
The sum total of these choices is likely to be as impactful for Canadians as any other sector-specific policy in decades. It will also be a promising new source of career opportunities, and a significant determinant of Canada's role in slowing the warming of the planet.
The mandate of the Canada Electricity Advisory Council is ambitious. It may be the first time in history when political leaders, industry, stakeholders and civil society came together explicitly to maximize co-ordination on power system planning, policy, finance and regulation, at both the federal and provincial levels in Canada. Co-ordination is critical in this sector largely because a lack of consistency between the multiple planning processes and levels of government can lead to unnecessary costs.
This means that the Advisory Council could alleviate barriers to billions of dollars' worth of new investment in sustainable infrastructure, and reduce the development cost of other infrastructure by even more. It may never receive much credit for doing so, but the work of this Council is one of the best opportunities to substantially reduce the cost of providing energy services to future consumers below what those costs would otherwise be.
Although electricity has usually been a provincial matter in Canada, now that de-carbonization has become a national priority, some observers say that the federal role in electricity is expected to gear up sharply. In fact, the federal government has indirectly acknowledged as much by offering up billions of dollars' worth of potential federal funding for new provincially regulated electricity infrastructure, as long as it meets the new federal carbon standards.
Politics may be a significant factor that could both help and hinder the effort to coordinate energy planning and investment. Lately, certain provincial premiers have been pushing back against the new national energy initiatives.
Jonathan Wilkinson, the Minister of Natural Resources, recently set the stage. "Canada's clean grid is already a competitive advantage," said Wilkinson. "The Electricity Council will help us build the grid we need by providing independent, expert advice on how to both grow and decarbonize Canada's electricity systems — in collaboration with the provinces and territories and with Indigenous partners."
Philippe Dunsky, president of Dunsky Energy + Climate Advisors, and chair of the new Council, stresses that, "Clean electricity is set to play the central role in Canada's — and indeed the world's — transition to a clean energy future."
Prime Minister Justin Trudeau's government has defined a relatively specific path for meeting emission targets. The plan seeks first to decarbonize the existing power grid by 2035, a tall order in itself, and then to expand the grid to enable electricity to be substituted for fossil fuels in industry, transportation, housing, and just about everywhere else in the economy by 2050.
The energy transition is the long term process already underway in many countries of converting energy systems to run on sustainable sources and away from fossil fuels. The transition also includes integrating legacy energy systems with a wide range of innovation and new technology made possible by IT and communication capabilities that did not exist when most of our current energy systems were designed.
The mandate of the Council, which is being supported and run through the federal department of Natural Resources, fulfills elements of an ambitious political promise announced by the Liberal Party of Canada as part of its 2021 election platform:
"The Grid Council will work to establish national standards, best practices, and incentives to promote infrastructure investments, smart grids, grid integration, and electricity sector innovation, with the goal of making Canada the most reliable, cost-effective and carbon-free electricity producer in the world.
The Grid Council will promote the lowest cost approaches to electricity system planning and development in Canada, while advancing competitiveness to sell more Clean Canadian Power to the United States, creating good jobs at home while helping our neighbour also achieve a clean grid."
Keean Nembhard, press secretary for the Minister of Natural Resources, explains that Minister Wilkinson launched a related set of Regional Energy and Resource Tables in June 2022 as a part of a collaborative initiative with the provinces and territories. Those tables are designed to advance investment opportunities in electricity infrastructure and other areas. He highlights the government's commitment "to an ambitious plan to reduce emissions by 40% by 2030 and to achieving a net zero electricity system by 2035."
This is a major undertaking by any account. The scope of the investments that could be facilitated by the work of the Council, or hindered by its inability to achieve co-ordination, is likely in the order of a trillion dollars between now and 2050 when Canada's Net Zero commitments are expected to be fulfilled.
No part of the sector will be left untouched as new energy technology and related digital innovations upend almost everything about what used to be one of the most stable and predictable parts of the economy.
The new Electricity Council is set to be an agent for facilitating change and making sure it's as smooth and beneficial as possible. For the sake of Canadians' health and pocketbooks, no doubt many are hoping that it succeeds at least in terms of finding efficiencies and minimizing disruption, if not in its more ambitious goal of helping to build Canada's clean energy future.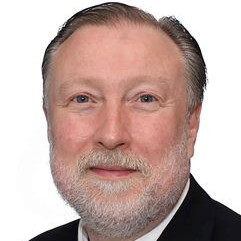 Jake Brooks is an energy consultant who served as executive director of the Association of Power Producers of Ontario for many years.
Featured image credit: Getty Images