The green economy in Canada is growing at a rapid rate. But which are the up and coming companies making the most waves in the industry? Several trendsetting environmental companies are featured in the recently released third annual Report on Business ranking of Canada's Top Growing Companies.
There are a variety of companies featured among the 448 businesses on the list, but as the report notes, all these companies have one thing in common: "Each managed to grow in unprecedented times. And their stories of success offer a blueprint for others to follow."
Launched in 2019 by The Globe and Mail, the Canada's Top Growing Companies is a voluntary program that ranks participating private and public Canadian businesses on three-year revenue growth. The researchers accepted entries from businesses through to May 2021.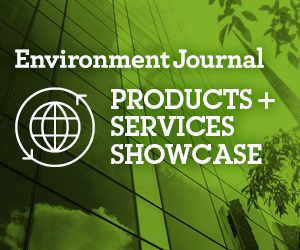 Applicant companies had to complete a full application and supply supporting financial documentation for both 2017 and 2020. Researchers evaluated companies based on the most recent fiscal year for which financial statements were available, with a latest year-end date of April 30, 2021. In some unique cases, companies were evaluated on calendar years instead of fiscal.
In order to qualify, a company had to have at least $2 million in annual sales in its most recent fiscal year. Companies had to be for-profit, Canadian-run, headquartered in Canada and independent. In rare cases in which companies were recently acquired, they were admitted only if the acquisition occurred following the close of the companies most recent fiscal year.
Solar Panda, a young Canadian company that provides solar home systems to off-grid homes in sub-Saharan Africa, was ranked the third fastest growing company, earning its spot with a three-year revenue growth of 10,465 per cent.
Founded by Andy Keith, an entrepreneur in the renewable energy sector, Solar Panda started selling in Kenya in 2017 and in under four years has grown to be become a leader in the industry. It provides solar home systems to over 160,000 homes, bringing light to 800,000 Kenyans. These systems help displace toxic and dangerous kerosene lanterns.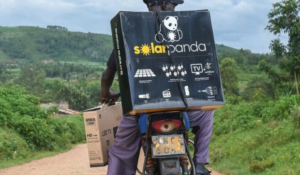 Solar Panda is an innovative company providing home solar systems to rural African communities without access to electricity. Image credit: Solar Panda.
"We're honoured to be recognized and included on this distinguished list," says Andy Keith, CEO of Solar Panda. "I am in awe of the growth our team has achieved, especially with the challenges Covid has thrown at us. There are still nearly a billion people in the world without access to electricity, and so we are just getting started."
Other companies featured from the environment, cleantech and renewable energy sector include the following:
20 Silk & Snow – Toronto, Ontario: Sells sustainable mattresses through e-commerce and retail
30 DJ Bikes – Calgary, Alberta: Operates e-commerce platform for electric bikes and accessories
31 Efficiency Capital (EC) Inc. – Toronto, Ontario: Develops, owns and invests in energy efficiency projects
59 Parity Inc. – Toronto, Ontario: Develops software to analyze and manage energy use in residential buildings
65 Greenbrain Inc. – Richmond Hill, Ontario: Designs and delivers energy-efficiency programs
71 Tru Earth – Port Moody, British Columbia: Produces eco-friendly laundry detergent strips
81 Food Cycle Sciences Corp. – Ottawa: Creates kitchen products to recycle food waste
95 Clir Renewables – Vancouver, B.C.: Produces software for renewable energy projects
98 Inflector Environmental Services – Greely, Ontario: Offers building abatement, remediation, demolition and related services
147 RE Royalties Ltd. – Vancouver, B.C.: Provides royalty-based financing for renewable energy companies
156 Waste Solutions Canada – London, Ontario: Offers waste management and recycling solutions to organizations
197 Milestone Environmental Contracting – Langley, B.C.: Operates environmental remediation and reclamation services
200 Quinn & Partners – Toronto, Ontario: Consults on corporate sustainability and ESG
217 Georgette Packaging – Kitchener, Ontario: Creates sustainable packaging for food and consumer products industries
228 miEnergy – Saskatoon, Saskatchewan: Designs, constructs, and maintains renewable energy systems
246 Subterra Renewables – Toronto, Ontario: Develops and manages geothermal systems
250 PyroGenesis Canada Inc. – Montreal, Quebec: Develops, manufactures and sells advanced plasma processes
255 Surgically Clean Air – Mississauga, Ontario: Supplies air purifiers for commercial, industrial and residential use
270 Radicle – Calgary, Alberta: Provides a software and data platform that generates carbon credits
298 Eco Guardian – Newmarket, Ontario: Creates environmentally friendly food service and tableware products
332 Trindent Management Consulting – Toronto, Ontario: Provides consulting for energy, health care and financial services
333 Heffco Elastomers Inc. – Simcoe, Ontario: Produces and sells recycled rubbers and plastics
346 RecycleSmart – Richmond, B.C.: Provides tech-supported waste diversion and recycling management
367 LED Smart Inc. – Edmonton, Alberta: Manufactures LED lighting technology
371 Lim Geomatics Inc. – Ottawa: Operates geospatial and remote sensing technology for forests
383 Clear Blue Technologies International – Toronto, Ontario: Manufactures communications equipment
396 The Point Gallery and Step N' Sort – Thornhill, Ontario: Manufactures and distributes trash and recycling receptacles
401 RBR – Ottawa: Develops water measurement instrumentation
404 First Light Technologies Ltd. – Victoria, B.C.: Designs and manufactures solar-powered outdoor commercial lighting
418 Thermal Energy International Inc. – Ottawa: Sells energy-efficiency, sustainability and emissions-reduction products
430 Waterloo Biofilter – Guelph, Ontario: Develops, manufactures and maintains onsite wastewater treatment systems
446 Cambium – Peterborough, Ontario: Provides engineering, quality verification and building sciences services
Milestone Environmental Contracting, which ranked at 197, earned its spot with verified three-year revenue growth of 211 per cent. The privately held Canadian contracting and project management company has offices in Ottawa, Hamilton, Port Hope and Vancouver. The company has extensive environmental cleanup and geotechnical contracting experience and offers safe, practical and cost-effective solutions for a wide range of complex environmental projects, including soil and groundwater remediation, lagoon and pond remediation, excavation and shoring, soil stabilization, mine reclamation and design-build remediation.
Milestone co-founders Mark Seaman and Barry Grover have focused their entrepreneurial spirit on continued business growth by directing large strategic project opportunities that can further cement Milestone as the national environmental contractor of choice.
"We want to maintain our edge, our relationships, and our thirst to champion new technologies to solve our clients environmental challenges… the toughest ones," said Seaman. "Being recognized as one of Canada's Top Growing Companies is a testament to that vision and the Milestone culture of teamwork and collaboration, communications and people."
The complete list of 2021 winners and information about how to apply for the 2022 ranking, is available here: tgam.ca/TopGrowing