Working with international partners, the University of Saskatchewan has been awarded a $2.5 million Partnership Grant from the Social Sciences and Humanities Research Council of Canada (SSHRC) to increase climate change education, training and public awareness on a global scale.
The six-year Monitoring and Evaluation of Climate Change Education (MECCE) partnership, led by Professor Marcia McKenzie, is comprised of more than 80 prominent scholars and agencies in climate change and education. This includes the Intergovernmental Panel on Climate Change, the United Nations Framework Convention on Climate Change, the United Nations Educational, Scientific and Cultural Organization, and Environment and Climate Change Canada. Universities in the United Kingdom, Australia, South Africa and Germany are key partners.
"Education plays a critical role in fostering the kinds of changes in lifestyles, attitudes and behaviours needed to create a sustainable world," said Karen Chad, vice-president of Research at the University of Saskatchewan. "Through this major federal investment and working with our many partners around the world, we will help improve climate change education policies and practices, train students and policy makers, and develop a standard set of quality education indicators for monitoring progress toward the United Nations' Sustainable Development Goals."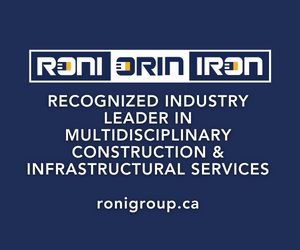 The project will get underway with 30 case studies over six continents to gain geographic and culturally diverse understandings of how climate change education and communication can help drive action on climate change across sectors.
MECCE will host international climate leader forums for graduate students and national policy makers to influence change more broadly, and will develop policy briefs that can be used by negotiators at United Nations climate meetings. Digital tools will include an online library of videos and a citizen science app to encourage and track public participation in global climate action initiatives.
The research team spans the globe and includes more than 80 intergovernmental agencies, policy makers, NGOs and university researchers. The project results will inform sectors of K-12 education, higher education, government and industry training, and broader public awareness and participation. More than 150 graduate students and post-doctoral fellows will be funded by the grant, in addition to 110 policy makers involved in implementing climate change education and training.
"With better understandings of quality climate change education and training, countries will be able to improve their policy and practice, whether that is developing more effective environmental education curricula for elementary schools, or launching employee emission-reduction programs for local businesses," said McKenzie, the college's director of the Sustainability Education Research Institute and principal investigator of MECCE.
For further information on this initiative, click here.
Featured image of Education Professor Marcia McKenzie from U Sask, by Dave Stobbe.