Wesgroup, one of Western Canada's biggest private real estate companies, has completed construction of the largest rooftop solar power project ever built in British Columbia. Located atop a warehouse in Delta that was also built by Wesgroup, the solar array is arranged to form the logo of building tenant, Lululemon.
"We are delighted to have been able to work with the building tenant to create B.C.'s largest rooftop solar array," says Malcolm Shield, vice-president of sustainability at Wesgroup. "As a values-driven organization, Wesgroup is seeking to not only deliver better environmental outcomes today, but also build commercial properties that play their part in a renewably powered future."
The solar array's 2,592 solar panels have a capacity of 1.2 megawatts and produce enough electricity to power the equivalent of 100 homes. The array is the size of four NHL-size hockey rinks and is as large as it could be under BC Hydro's net-metering requirements.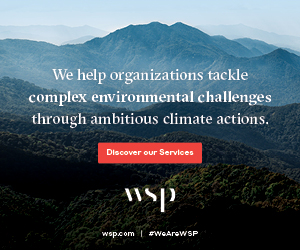 "Climate change means we're heading into a future very different from the past, and the ability to have distributed power generation through projects like this will be critical in having an electrical system that works for tenants and can support the move away from fossil fuels," says Shield.
"With the increasing electrification of cars, space heating and industrial activities, the demand for electricity is going to rise substantially in the coming years – making it even more important for buildings to produce their own power and even be net contributors to the electrical grid."
The completion of this solar project is one of many initiatives that Wesgroup has taken over the years to enhance the sustainability of its developments. In the past five years, 1,200 Wesgroup-built homes have achieved Built Green or LEED Gold standards and, of those homes, 68 per cent of the construction waste has been recycled.
The company also created River District Energy (RDE) for the 130-acre master-planned community of River District, on the banks of the Fraser River in Vancouver. The community will be home to 18,000 residents at completion who will benefit from Wesgroup's own thermal energy utility company. RDE has signed an agreement with Metro Vancouver to use waste heat from their Waste-to-Energy Facility to provide space heating and hot water to the River District master plan, almost eliminating the use of natural gas and cutting emissions by up to 90 per cent.
For other developers who are considering adding solar energy systems to their projects, Shield recommends "including the system early on in the design process to maximize the benefits of the system, reduce cost and simplify the project delivery."
Featured image credit: Wesgroup.