Funding for two green infrastructure projects in Whitehorse and Mayo was announced by the Government of Canada and Government of Yukon.
The first project will see the construction of a new battery energy storage system in the City of Whitehorse. Once completed, the new system will store the excess electricity generated by renewable sources during off-peak periods in order to meet demand during peak electrical loads. This new energy storage system will create a more reliable power supply and allow Yukon Energy Corporation to reduce fossil fuel consumption.
"The new battery energy storage system and power line will allow the territory to more effectively manage its renewable energy resources while ensuring reliable services for residents in remote regions," said Larry Bagnell, member of parliament for Yukon. "This is an excellent example of what Yukoners can do when we work together at all levels of government to build stronger, more self-sustaining communities."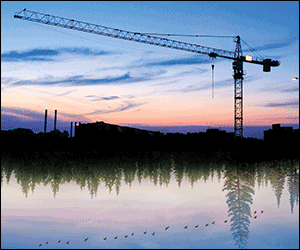 Funding will also go towards the replacement of a 31-kilometre section of the Mayo-McQuesten transmission line with a new higher capacity line to support future growth in the region. In addition to improving the quality and reliability of service to residents of Mayo and Keno, the upgraded transmission line will promote sustainable development in Yukon by providing hydro-generated electricity to industrial customers such as Victoria Gold, which will reduce greenhouse gas emissions.
"The Mayo-McQuesten transmission line upgrade project will improve the reliability of service on the grid and provide clean, renewable hydro-generated electricity to existing customers and future industrial customers," said Ranj Pillai, minister responsible for the Yukon Energy Corporation and the Yukon Development Corporation. "The Battery Energy Storage System will help address peak loads on Yukon's electrical grid and allow for the addition of new renewable sources of energy. We are proud to partner with the Government of Canada and Yukon Energy Corporation on these two important projects that support Yukon's commitment to a cleaner energy future."
The Government of Canada is investing more than $39.2 million in these projects through the Green Infrastructure Stream of the Investing in Canada infrastructure plan. The Yukon Government and the Yukon Energy Corporation are contributing more than $19.7 million in funding toward these strategic projects.