On October 31, 2019, Yukoners are automatically eligible for a carbon rebate if they filed a 2018 Yukon income tax return. The credit is based on a weighting of assets and is designed to support investments in green technology and equipment.
Yukon residents will receive their rebate as a combined payment per household. For married and common-law partners, a combined rebate will be paid to the person who filed their 2018 tax return first. Yukoners with dependent children will receive a payment that includes a rebate for each child. The Canada Revenue Agency will issue payments of $43 each by direct deposit or cheque.
"We are delivering on our commitment to return all carbon pricing revenues to Yukoners. Our made-in-Yukon carbon rebate is designed to be revenue neutral and returns more money on average than Yukoners pay in levies. It supports us all to make choices for a greener future for our territory," said Yukon Premier and Minister of Finance Sandy Silver.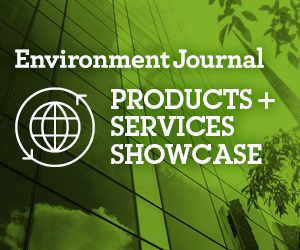 Yukoners will receive their second rebate payment of $43 on April 30, 2020.  The quarterly rebate beginning in July 2020 will be $48. Yukoners living outside of Whitehorse will receive an additional supplement of 10 per cent, or $4.80 for a total quarterly payment of $52.80.
Rebate payments will increase with the federal price on pollution. The rebate will return proportionally more, on average, than individuals pay in carbon pricing levies.
The Government of Yukon carbon price rebate is the result of extensive discussions with Yukoners, governments and industry over the past two years. It also meets Yukon's commitments under the federal government's Pan-Canadian Framework on Clean Growth and Climate Change.
The carbon price rebate is eligible for Yukon individuals, businesses, First Nations governments and municipal governments. Rebates to Yukon businesses will be issued as a refundable income tax credit with their 2019 tax return. Rebates to Yukon First Nations governments will begin on March 31, 2020 and be issued as an annual payment.
Climate change impacts that Yukon faces include:
increased average temperatures and the thawing of permafrost;
changes in amounts of rain and snow;
more extreme weather events like lightning storms, strong winds, flooding and fires;
changing habitat for plants and animals causing some species to move or decrease and new invasive species to move north;
melting glaciers and sea ice; and,
changes to lake, river and water quality.
These climate changes impact Yukoners by:
limiting access to country and traditional foods;
affecting the traditional activities and culture of Yukon's Indigenous peoples as wildlife patterns shift; and
causing damage to buildings, roads, power lines, water supplies and other critical infrastructure.
The Government of Canada has developed a federal carbon pollution pricing system as part of its plan to implement a federal greenhouse gas emissions pricing structure.
The Greenhouse Gas Pollution Pricing Act (the Act), which implements the federal carbon pollution pricing system, received Royal Assent on June 21, 2018 and is composed of two key parts. Part 1, administered by the Canada Revenue Agency (CRA), provides for 12 types of registrations and applies a fuel charge on 21 types of fuel and combustible waste. Part 2, administered by Environment and Climate Change Canada, introduces an output-based pricing system (OBPS) for industrial facilities.
Part 1 of the federal system (the fuel charge) began to apply in Saskatchewan, Manitoba, Ontario and New Brunswick on April 1, 2019, and in Nunavut and Yukon on July 1, 2019. It will begin to apply in Alberta on January 1, 2020. These provinces and territories are known as "listed provinces", for the purposes of the fuel charge.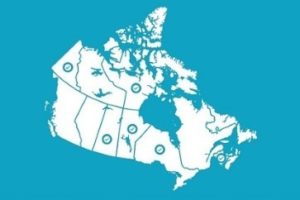 Featured image of Northern Lights in Yukon by Leonard Laub, @leo.laub