By following the United Nations' call to curtail coal-fired electricity, Canada and the United Kingdom cofounded the Powering Past Coal Alliance to bring together governments, industry, financial institutions, companies, labour, and civil society to accelerate the phase-out of unabated coal power.
This week Canada and the UK co-hosted the opening plenary of the first-ever Powering Past Coal Alliance Global Summit. The co-hosts were joined by António Guterres, UN Secretary-General; Mark Carney, Finance Adviser to the UK Prime Minister for COP26 and UN Special Envoy for Climate Action and Finance; Michael Bloomberg, UN Special Envoy on Climate Ambition and Solutions; as well as representatives from governments, labour, civil society, and the private sector, from around the world.
Among those representatives were the Powering Past Coal Alliance's ten newest members, including: the countries Uruguay and Hungary; the city of Kyoto; major electric utilities, such as Ontario Power Generation; and a series of global pension funds like Canada's own Caisse de dépôt et placement du Québec.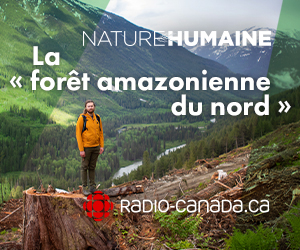 During the Summit, participants took stock of the progress made to date and agreed to double down on their efforts to encourage more governments and private-sector entities to move past coal in advance of COP26 in Glasgow this year.
Canada and other members of the Alliance shared their experiences to help one another succeed in their transitions. Wilkinson recognized that there are millions of people around the world, including in Canada, for whom coal is a way of life and a source of good, fulfilling work. He stated that coal workers, their families, and their communities must be at the centre of the clean-energy transition. He also noted that when Canada first committed to accelerating the phase-out of coal-fired power, it also established the Just Transition Task Force, the first of its kind in the country, to provide advice on how best to support coal workers and communities.
"Phasing out unabated coal-fired power is one of the most important steps that we can take to achieve the goals of the Paris Agreement and work toward net zero by 2050," said Wilkinson. "By working together—with a growing number of countries, financial institutions, companies, and subnational governments—we are creating a healthier future for our children and grandchildren."
Wilkinson also highlighted that innovation and technologies are changing how we make, supply, and use electricity, creating significant opportunities for countries to access cleaner sources of electricity. He also noted that, thanks to these developments and Canada's abundance of hydropower, Canada's electricity grid is 83 percent non-emitting and that the country is on track to meeting its goal of 90 percent by 2030. He also shared Canada's new commitment in its recently announced strengthened climate plan to achieve a net-zero clean-electricity grid by 2050.
Major players in the global financial sector are increasingly making sustainability central to how they invest and manage risk, including the newest finance members who joined the Powering Past Coal Alliance this week and who represent US$1.6 trillion in assets and investments. At the Summit, Minister Wilkinson spoke with UN Special Envoy on Climate Action and Finance, Mark Carney, about how the investment decisions of firms in the sector send strong signals to markets and governments alike—including those where coal use continues to grow. Both underlined the importance of collective action to ensure that the trillions of dollars of investments in cost-effective renewable energy that will be required to avoid the worst impacts of climate change are spent toward this end.
"To meet the 1.5°C target, more than 75 percent of coal reserves will need to stay in the ground, while trillions of dollars of investments every year in cost-effective renewable energy—such as solar, wind, and hydropower—will be needed to transform our energy systems," said Mark Carney, finance advsor to the UK Prime Minister, for COP26, and UN Special Envoy for Climate Action and Finance. "I welcome the work of the Powering Past Coal Alliance to support the financial sector's efforts to invest for the sustainable future that we all need and that future generations deserve."