Canada has now surpassed the grim milestone of 10,000 confirmed cases of coronavirus disease (COVID-19), including 127 deaths. The proper use of effective disinfectants has never been more important as the worldwide pandemic continues to spread.
Canadians across the country are taking steps to contain and prevent the spread of this harmful virus using disinfectant products – but not all are created equally in terms of effectiveness and with regard for environmental factors.
BNAC Environmental Solutions Inc. of Coquitlam, British Columbia is one of the companies taking the mandated and necessary precautions. The name "BNAC" stands for "biodegradable, natural, alternative, chemistry" and since 2002 it has provided a safe working environment that involves the application of industrial lubricants, hydraulic oils and cleaning solvents for the marine, transport and mining sectors.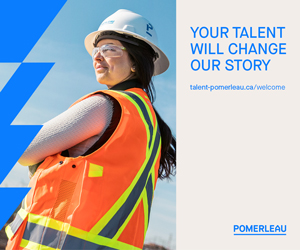 The company recently announced that it is using Vital Oxide, a biodegradable disinfectant that is approved by the Environmental Protection Agency (EPA) to fight SARS-CoV-2 – the coronavirus that causes COVID-19. The product has been on the market for years but the EPA approval regarding COVID-19 efficacy was received on March 27, 2020.
Vital Oxide is a registered hospital disinfectant that is also a mold and mildew killer, and odor eliminator. With its ready-to-use formula it is designed to be effective in killing virus and bacteria but also non-irritating to skin and non-corrosive to most treated articles. While it's proven to address a wide range of bacteria, viruses and "super bugs," it does not contain volatile organic compounds that are harmful to the environment.
BNAC Environmental is not only using this disinfecting solution for their employees but they are also providing it to their customers.
"Our company provides industrial grade products that work well but are also safe for employees and the environment," says Chris Richardson, founder of BNAC Environmental. "In the event of a spill our products won't pose a detriment to the environment or human health. We've got some really great customers and the nice thing about the Vital Oxide is that it's a disinfectant that works well but it's not harmful. It's great to have positive solutions especially during this time."
For further information about disinfecting products and procedures from the Public Health Agency of Canada, click here.
For further information on BNAC Environmental, click here.
For further information on Vital Oxide, click here.
Featured image from BNAC Environmental.