The coronavirus disease of 2019 (COVID-19) pandemic has not spared any province in Canada and British Columbia has been one of the hardest hit with a total of 1,121 cases confirmed so far, including 35 deaths.
Earlier this week B.C. Premier John Horgan extended the province's state of emergency. "COVID-19 may be the biggest challenge our province has ever faced," said Horgan.
With the province under lock-down, everyone has been impacted in some way. Environmental services are considered an essential service, and the extra health and safety requirements have been challenging for many in the environmental industry.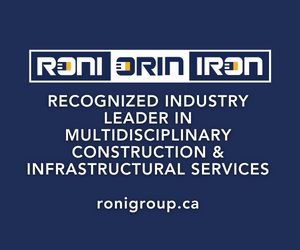 Kate Branch, president of the BC Environment Industry Association (BCEIA), has been vocal in her compassionate understanding of the issues and has demonstrated thoughtful leadership during this difficult time.
"I have the viewpoint of an industry member, company owner, and professional.  But I'm also a daughter to aging parents, a mother to two kids, the sibling of a respiratory therapist working on the front lines, and as a community member," says Branch. She implores BCEIA members to take into account community safety in addition to their own workers' safety when assessing the risk to ongoing projects. "Please have the discussion with your leadership team. What projects deserve to be considered essential and which could be rescheduled to a later date when self-isolation recommendations are loosened?"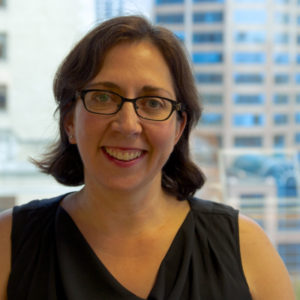 Kate Branch, BCEIA President
While Branch is understanding of the financial need "to keep the lights on" she also has an understanding and appreciation of the safety risks to health care workers. "Our heroic and hardworking health care workers deserve a chance at fighting this.  A pause of our non-essential projects will give them the ability to do that," says Branch. That said, she is confident that we will come out of this stronger than ever.
In addition to being president of the BCEIA, Branch is a director and senior engineer at Core6 Environmental, a BC based environmental consulting firm specializing in contaminated lands, groundwater and environmental construction management. "Currently the Core6 office is closed and I'm working from home, as are all the staff," she says. "Though a select few projects that require onsite field work are ongoing. To keep current on best practices for working during COVID-19, we're tracking online resources from the Government of Canada, the BC government, the CDC [Centers for Disease Control] and WorkSafeBC."
Challenges for essential workers
Branch is doing her best to support BCEIA members, many of whom are essential workers. Some have been busier than ever. QM Environmental, for example, has reassigned its hazardous materials team to conduct specialized cleaning services. Chase Porter, operations manager of Emergency Management and Environmental Response Services for QM Environmental of Delta, B.C. has been working around the clock.
"Our main focus switched from industrial decontamination to decontamination focused on COVID-19. We've been supporting regular clients and many new clients," says Porter. "We're working hard to keep up with demand but we're still in the early stages of this virus."
He reports that from what he's seen B.C. businesses are being smart and working hard to flatten the curve. There are extra precautions and decontamination work in several essential workplaces, including transportation, warehouses and airports.
"Everyone is going above and beyond," says Porter. "New clients are wanting the peace of mind that comes from professional decontamination. We're very skilled at what we do, and we're equipped for any type of health outbreak. Our staff is trained to meet and exceed standards under OSHA [Occupational Safety and Health Administration], NIOSH [National Institute for Occupational Safety and Health], and NFPA [National Fire Protection Association] as well as provincial standards."
Porter is also optimistic that the situation will be addressed responsibly in B.C. "Across the province and across all industries we're helping each other and gearing up as needed. We're all coming together to do what needs to be done."
Similarly, Brent Makelki, regional manager for Western Canada at ALS Global in Burnaby, B.C. reports that there's a very steady flow of work lately. ALS is a leading testing, inspection, certification and verification company servicing multiple industries.
The environmental lab sites in B.C. have been deemed providers of essential services and are being called upon during this unprecedented pandemic to maintain their role in analytical testing for the greater good of all Canadians. The ALS team's expertise is helping to provide critical services related to drinking water, food supply, wastewater and additional testing scopes.
"There's lots of work and we are coping with the COID-19 situation," says Makelki. "We provide an essential service so we're managing by taking the necessary precautions including mandatory separation and separate pods. We're also working from home where possible."
BCEIA events to be rescheduled
The BCEIA has cancelled all upcoming events, including the following:
Bettering Environmental Stewardship & Technology Conference (BEST 2020) – May 6-8 in Whistler
BCEIA Annual General Meeting – May 6 in Whistler
Spring Networking Social – April 16 in Victoria
BCEIA Hockey Tournament – May 1-2 in Delta
New dates will be provided as they become available.
For further information on the BCEIA, click here.
For further information on WorkSafeBC guidelines, click here.
For further information on Core6 Environmental, click here.
For further information on QM Environmental, click here.
For further information on ALS Global, click here.
Environment Journal is also checking in with other environmental industry associations across the country and will continue to provide updates as they become available.
Featured image by Anastase Maragos @visualsbyroyalz:
British Columbia, Sunshine Coast, Canada