An energy partnership between Enbridge and 23 communities, called Athabasca Indigenous Investments, is the largest of its kind in North America. The major investment of $1.12 billion provides a long-term stream of income for Indigenous communities.
"Alberta's government has a moral obligation to share in the bounty and prosperity of this land, which we can finally do through AIOC as a backstop of the government's faith and credit," said Jason Kenney, Premier of Alberta.
The Alberta Indigenous Opportunities Corporation (AIOC) began with a mandate to back secure investments in natural resource development projects, but that changed in February 2022 with an expansion into agriculture, telecommunications and transportation. The minimum investment threshold of $20 million remains in place to be sure projects are large enough to create significant and sustainable earnings for Indigenous communities.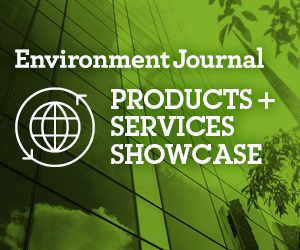 "This project is exciting and historic in its scale. For all 23 Indigenous communities that are investing in these infrastructure assets, there is a more stable economic future ahead," said Rick Wilson, Alberta's Minister of Indigenous Relations.
AIOC can provide up to $1 billion of support to major Indigenous investments through loan guarantees and other financial tools. This project brings the total backing to $410 million since 2020.
"AIOC is immensely proud of our role in this historic transaction. When our corporation was created in late 2019, we set out to be a catalyst for Indigenous prosperity here in Alberta, and to see the work we have been able to accomplish in such a relatively short window is beyond exciting," said Chana Martineau, CEO, Alberta Indigenous Opportunities Corporation. "This announcement represents everything we want to be known for – multi-generational projects that bring real economic prosperity to Indigenous and Métis communities in Alberta."
The 23 Communities
Metis Settlements
Buffalo Lake Metis Settlement
Kikino Metis Settlement
Elizabeth Metis Settlement
Fishing Lake Metis Settlement
Treaty 8 First Nations
Athabasca Chipewyan First Nation
Chipewyan Prairie First Nation
Fort McKay First Nation
Fort McMurray 468 First Nation
Mikisew Cree First Nation
Métis communities
Chard Métis Nation
Conklin Métis Local 193
Fort Chipewyan Métis Local 125
Fort McKay Métis Nation
McMurray Métis Local 1935
Willow Lake Métis Nation
Treaty 6 First Nations
Beaver Lake Cree Nation
Cold Lake First Nations
Frog Lake First Nation
Heart Lake First Nation
Kehewin Cree Nation
Onion Lake Cree Nation
Saddle Lake Cree Nation
Whitefish/Goodfish Lake First Nation
Featured image: Chief Gregory Desjarlais, Frog Lake First Nation. Credit: Screen Capture/Government of Alberta/You Tube.