During the Global Methane Pledge Ministerial Meeting, Environment and Climate Change Minister Jonathan Wilkinson announced Canada's support for the Global Methane Pledge, which aims to reduce global methane emissions by 30 percent below 2020 levels by 2030.
In support of the Pledge and the goals in Canada's climate plan, Minister Wilkinson also announced Canada's commitment to developing a plan to reduce methane emissions across the broader Canadian economy and to reducing oil and gas methane emissions by at least 75 per cent below 2012 levels by 2030.
"This is a critical year for climate action and Canada is proud to be among the early supporters of the Global Methane Pledge, a critical initiative that will increase global action to fight climate change," said Wilkinson. "Climate change is accelerating, and Canadians expect ambitious action to address it."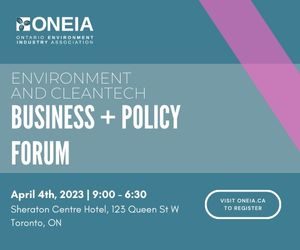 "That means doing the hard work at home to set ambitious goals and develop concrete plans to get there," added Wilkinson. "It also means working with international partners to increase the scope and scale of climate action around the world. Today's announcement, coupled with Canada's existing efforts to slash methane emissions and fight climate change, will bring us another step closer to securing a healthier planet and economy for decades to come."
According to the Government of Canada, Canada is the first and only country to support the Pledge and the 75 per cent goal. The government's approach will include regulations. Moving forward, the federal government will mobilize and work with the energy sector, provinces, territories, Indigenous Peoples, and other stakeholders in developing its approach.
Importance of reducing methane emissions
Methane is responsible for around 30 per cent of the global rise in temperatures to date and half a million premature deaths globally each year. It also accounts for about 13 percent of Canada's total greenhouse gas emissions. According to the Government of Canada, slashing emissions from methane is one of the fastest and lowest cost ways to fight climate change. It is also is one of the top recommendations made by climate scientists in the most recent report of the Intergovernmental Panel on Climate Change.
"Combatting climate change means tackling methane, and that's what the Global Methane Pledge does," said Seamus O'Regan Jr., minister of natural resources. "Canada's oil and gas workers have the skills, ingenuity and determination to get it done, so we're working with the provinces and territories to put those workers front and centre. They're the ones who'll get the job done."
The International Energy Agency has made it clear that curbing methane emissions from oil and gas operations represents one of the best near-term opportunities for limiting the worst impacts of climate change. It has called on countries and companies to reduce methane emissions from the sector by 75 per cent below 2012 levels by 2030. At the Meeting, the Minister noted the importance of the 75 per cent goal and called on other oil-producing nations to join Canada in adopting it.