A green investment wave is washing over Canada, according to a recent financial analysis of the green economy.
Cleantech and renewable energy companies in the green economy secured $3.09 billion in equity financings during the first six months of 2021 — a 335 per cent increase over the same period last year — according to data from TMX Group Ltd., which operates the Toronto Stock Exchange and the TSX Venture Exchange.
"Definitely, it was the best start to the year, in comparison to the last 10 years," Dani Lipkin, director of global business development at TMX, recently reported to the Financial Post.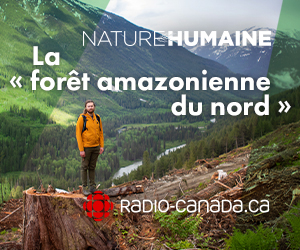 Total equity financing in the sector is poised to break the 2016 record of $3.12 billion for the whole year. The data indicates that in the area of privately held renewable energy companies, the financing market is also active.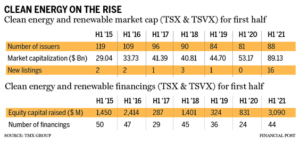 In total, there are 88 cleantech companies listed on the two TMX Group exchanges, with a market cap of $89.1 billion as of the end of June. According to the TMX data, this is the highest market cap the sector has seen in at least the past decade.
Approximately 16 cleantech companies were listed on the two exchanges (including nine on the main TSX exchange) in the first six months of the year, according to TSX data, compared to no listings during the first six months of 2020.
"We have a very robust pipeline and continue to see strong interest in public markets, and companies ability to tap into financing and grow," added Lipkin, regarding the prospects of new listings in the cleantech and renewable energy space.
Renewable energy currently provides nearly 20 per cent of Canada's energy supply, with hydroelectricity accounting for over half of that.
According to a recent report from StockTrades.ca, these Canadian renewable energy stocks are the ones to watch:
To read the complete report from FP, click here.
To read the complete report from StockTrades.ca, click here.