CGI, a leading IT and business consulting service headquartered in Montreal, Quebec, has been awarded the EcoVadis Gold rating for its corporate social responsibility (CSR) commitment and work.
"During these unprecedented times, it is more important than ever to reinforce our commitment to serving as a socially responsible company," said George Schindler, president and CEO of CGI. "Acting responsibly for the well-being of the communities in which we live and work is a key element of our proximity model and benefits each of our stakeholders."
EcoVadis is one of the world's most trusted business sustainability rating agencies, helping companies ensure collaboration with socially responsible and ethical partners. This achievement, which CSI has received for the third consecutive year, places the company among the top five per cent of companies for sustainability performance in four categories: environment, labor and human rights, ethics, and sustainable procurement. The EcoVadis Gold rating recognizes CGI's longstanding tradition of collaborating with clients across the globe to improve the well-being of communities through technology and the engagement of its 78,000 consultants and other professionals.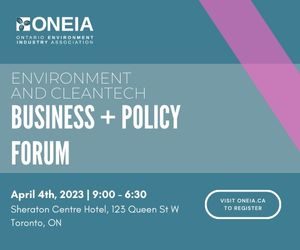 "CGI's consistently high rating is not only a commendable measure of their sustainability management system, but is also a reflection of the commitments they are embracing in their business," said David McClintock, marketing director at EcoVadis. "Actions such as joining the UN Global Compact, prioritizing numerous client projects on sustainable innovations, engaging their employees in local community sustainability initiatives through their Dream Connectors program, and expanding their sustainable supply chain strategy all reflect their advanced level rating performance."
CGI, with locations across the globe, reported revenue of C$12.1 billion in 2019. The company is also included within top indices that cover the world's most sustainable companies, including the Dow Jones Sustainability Indices and FTSE4Good. In addition, it has received recognition from the Carbon Disclosure Project for its efforts to reduce emissions and demonstrate advanced environmental stewardship.
Earlier this year CGI opened a new innovation center in Montreal, showcasing CGI's cross-industry innovations with its clients from around the world, and offering clients unique co-innovation opportunities.
For further information on CGI's CSR commitment, click here.
Featured image from CGI.