The annual meetings of the World Bank Group (WBG) and International Monetary Fund (IMF) bring together central bankers, ministers of finance and development, parliamentarians, private sector executives, representatives from civil society organizations and academics to discuss and debate key issues in the field of international finance.
This year, six youth representatives from the Young Diplomats of Canada were selected to represent young Canadians at the annual meetings, and learn more about how to involve youth in international finance issues.
After consulting with youth across the country, the delegation, made up of Dael Vasquez-Hernandez (head delegate), Shayaan Kaleem, Alexandre Lloyd, Nyiri Ducharme, Faith Edem and Thomas Hewitt, made environment and climate change their key action area during the meetings. (For the biographies of the delegate team, click here.)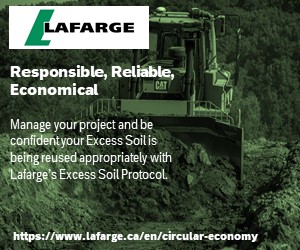 The delegation attended several panel discussions hosted by both the WBG and IMF relating to climate change. Through their discussions with other delegates, as well as the questions they asked during the sessions, the youth representatives learned more about the inner workings, programs and consultation processes of both international organizations, especially relating to climate finance and climate mitigation and adaptation.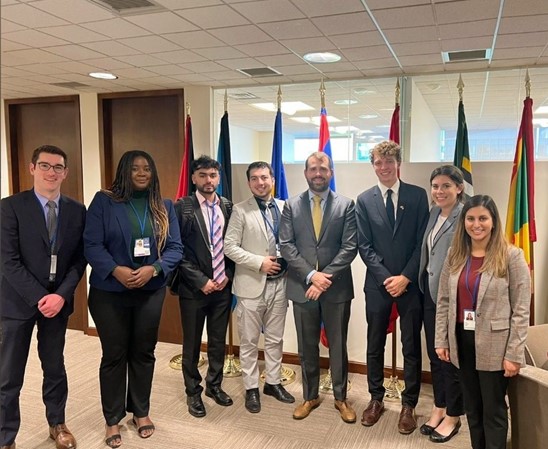 The Young Diplomats of Canada Delegation at the World Bank Group and International Monetary Fund Annual Meetings. From left to right: Thomas Hewitt, Faith Edem, Shayaan Kaleem, Dael Vasquez-Hernandez, with Canadian staff at WB-IMF James Clark, Alexandre Lloyd, Nyiri Ducharme, and Ziana Ahmed.
During their stay in Washington, D.C., the delegation also met with the deputy head of missions at the Embassy of Canada to the United States on the importance of youth involvement in the Canada-U.S. diplomatic relationship. Most notably, the group asked about the consultation process of trade agreements, such as CUSMA, and how they are designed to be as inclusive and diverse as possible to represent the views of all Canadians, especially young women, racialized and Indigenous youth, LGBTQ2+, and youth with disabilities. They also discussed how Canada could support the U.S. in its implementation of the Inflation Reductions Act to strengthen U.S. climate action.
The youth delegation also met with WBG/IMF representatives, where they discussed the importance of involving youth in international finance programming, especially in fields relating to education. The group also learned more about WBG/IMF climate finance and programming, as well as future initiatives to fully phase out fossil fuels investments.
The annual meetings were also an opportunity to meet with other youth groups from around the world. Most notably, the Canadian delegation met with youth scholars from Global Voices, their youth representative counterparts from Australia. Together, the two youth delegations discussed future plans to collaborate on initiatives dealing with youth advocacy around the world.
Key takeaways
The youth delegation left the annual meetings with a clear picture in mind of the various action areas for the future:
The strategy to address climate change should be inclusive of diverse input. While discussing the role of globalization in addressing climate change, youth, especially marginalized youth including women, women, racialized and Indigenous youth, LGBTQ2+, and youth with disabilities should be consulted to ensure redistributive policies adequately prepare them for upcoming labour market and inflationary shocks due to the complementary effects of globalization and climate change.
There is a clear necessity for a global approach to climate change.
Further efforts are needed to ensure that climate mitigation and adaptation policies do not become politicized within and between countries. The negative consequences of certain parties choosing to avoid being part of the solution are drastic, and there needs to be a greater recognition of the individual needs of each country or subsect of the population within a country, including youth.
Climate change must be addressed in tandem with other key policy areas. Without taking a multidisciplinary approach, including discussions regarding youth inclusion, indigenous rights, gender equality, unemployment, inflation, economic growth and equality to name a few, climate change policies run the risk of being unpopular and ineffective in the long run.
Above all, the Canadian delegation left the conference with a greater understanding of the various challenges and opportunities of including youth voices in discussions regarding climate finance.
The group will also soon be posting their final report and a podcast where they interview several stakeholders on issues relating to international finance, youth and climate change. More information and podcasts pertaining to the delegate perspectives can be found on the YDC website.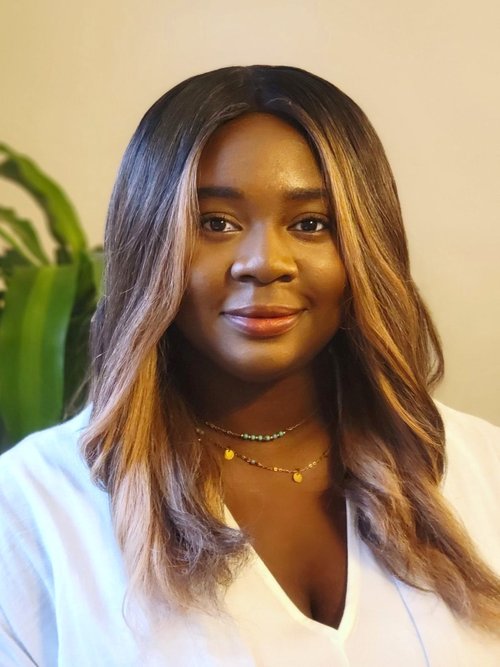 Faith Edem is an economic advisor at Environment Canada where she implements Canada's bilateral climate finance portfolio that supports developing countries on climate governance systems, climate finance, mitigation action and key priority sectors. She is also a member of the Young Diplomats of Canada and an advisory board member at Environment Journal.
Featured photo by Markus Krisetya on Unsplash