Sponsored story by CSA Group
Versatility of plastic materials, ease of their manufacturing, and low production cost helped create a world where plastics are ubiquitous. But with only about 2% of plastics being recycled and used to replace the virgin raw materials in manufacturing ¹, this world is now getting inundated with plastics.
A circular economy that promotes the reuse and recycling of materials can help address this major environmental, economic, and social challenge. Standard-based solutions can support actions leading to zero plastic waste, help increase the demand for recyclability of plastics, and reduce barriers to plastic recycling.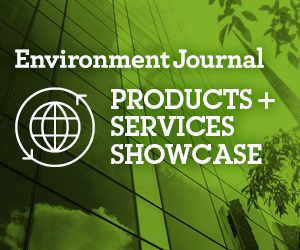 To identify priorities and needs for plastics recycling standardization in Canada, CSA Group conducted research that helped inform the development of future standards.
Opportunities to support circularity and recycling of plastics through standards
CSA Group started exploring the potential for standards to help establish a circular economy for plastics in 2020. Research reviewed the current standardization landscape and engaged industry stakeholders and experts, environmental organizations, recycling advocates, governments, and academics to gain insights on barriers, challenges, and opportunities for improving Canada's low plastic recycling rates.
The research report A Roadmap to Support the Circularity and Recycling of Plastics in Canada – Technical Standards, Regulations, and Research, published in September 2020, identified market demand as one of the main factors influencing the use of post-consumer plastics in new products.
While product manufacturers are enquiring about and requiring a certain level of post-consumer plastics in the products, other tools can further support this demand:
A standardized, nationally accepted definition of recyclability and recycling
The first step toward developing guidelines and standards for design for recyclability is to achieve consensus on what recycled content and recyclability mean and what the recycling process is intended to accomplish.
Definitions and classification of non-mechanical recycling methods
With a wide range of plastic materials and their uses, there are various methods for recycling, including over 60 non-mechanical methods, such as purification, depolymerization, and thermal conversion. Developing a process to classify non-mechanical recycling methods can help in selecting an optimal process for recycling of specific types of plastics.
Development of national Extended Producer Responsibility (EPR) programs
Many municipalities and provinces, as well as the federal government, have introduced initiatives, such as bans on plastic bags, single-use plastic items and products not meeting certain levels of recycled content. While these initiatives influence how plastic manufacturers approach design and production processes, a nationwide EPR program could better support the end-of-life management of plastic products and the economic feasibility of advanced material sorting and processing plants.
Download the complimentary report to learn more about other research recommendations.
Defining recycling of plastics
In 2021 CSA Group advanced the second phase of formal research, where researchers delved deeper into the definition of recycling as it relates to plastics. The research report titled Defining Recycling in the Context of Plastics, released by CSA Group in August 2021, summarizes the physical and chemical processes used in manufacturing and recycling of plastics, as well as existing definitions of recycling adopted by the European Union, some of the U.S. states, and all Canadian provinces and territories. The study confirmed that there is no consistent definition of recycling in Canada.
The research report proposes the definition of recycling, which, in the context of plastics, this definition can be stated as: "Recycling is the reclamation of plastics (as polymer, monomer, or constituent chemical building blocks) in such a manner that they displace the primary or raw materials that are used as chemical building blocks in the production of plastics and plastic products and packaging."
This definition considers various plastic production options and end-of-life pathways and simplifies and replaces the terms in use today. It can serve as a basis for a plastic recycling national standard, which is important for public policymakers that want to achieve specific environmental outcomes. A clear definition of recycling will also influence producers' choices of product and packaging design and manufacturing and help the plastics recycling industry develop collection and recycling infrastructure.
Download the report to read more about why we need a definition of plastics recycling.
Developing the standard for recycling of plastics
Using the findings and recommendations of both the research projects, CSA Group is in the process of forming a new Technical Committee on Plastics Recycling, bringing together volunteer experts representing governments, regulators, and stakeholders from the recycling, material recovery, and supply chain areas. The goal of the committee is to develop a standard that will set a common definition of plastics recycling to help ensure consistency in:
Establishing measurement point(s) where plastic is deemed recycled
Reporting the amount of recycled plastic supplied to the market
Calculating recycling rates
Specifications and calculations in chemical recycling pathways
The publication of the new standard is anticipated in late 2023, with a public review of a draft standard available for commenting in the summer of 2023. The development of this standard complements other CSA Group activities focused on the circular economy, including the participation in the Canadian Plastics Pact (CPP), Circular Economy Leadership Canada (CELC), and the development of standards for the circularity of Canada's built environment.
Resources:
¹ The new plastics economy: Rethinking the future of plastics, Ellen MacArthur Foundation
² A circular economy for plastics in Canada, Circular Economy Leadership Coalition
Disclaimer:
CSA Group always strives to provide up-to-date and accurate information. However, no representation or warranty, expressed or implied, is made that this information meets your specific needs, and any reliance on this information is at your own risk. Please contact CSA Group for more information about our services.
© 2022 Canadian Standards Association. All Rights Reserved.