EllisDon, a global construction and building services company that completes in excess of $5 billion worth of contracts annually, recently strengthened its leadership capabilities in sustainable, low-carbon construction and building operations.
In line with its commitment to the Science-Based Target Initiative (SBTi) and to increase capabilities, EllisDon has made two significant changes to its Canadian Sustainable Building Solutions team. Jolene McLaughlin has been named Director of Corporate Sustainability, while Christian Cianfrone will take on the role of Director of Decarbonization.
McLaughlin's focus will be on EllisDon's efforts to reduce carbon emissions across all operations. Connecting with industry partners and peers, she will provide thought leadership on market trends, lead the measurement of corporate emissions, and identify opportunities to support our transition to a Net Zero carbon company. Cianfrone will work with internal EllisDon teams, clients, and consultants to help them translate their broad sustainability goals into tangible project outcomes.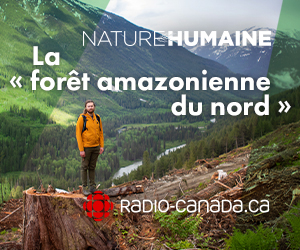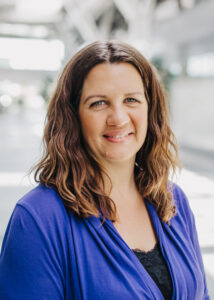 Jolene McLaughlin, director of corporate sustainability at EllisDon.
Mclaughlin has over 12 years of experience working on sustainability initiatives in the built environment, providing a valuable perspective and leadership to project teams in all areas of sustainability. Her educational background, combined with an aptitude for problem-solving, will allow her to effectively support the process of identifying, defining and implementing practical strategies that result in more efficient, resilient and comfortable buildings. Utilizing this background, she will collaborate with partners from across the building and infrastructure construction sectors to support the transition to a low carbon economy.
"EllisDon, as a leader in the Building Services Industry, continues to spearhead supporting low carbon transition; our key strength is our relationships. I look forward to collaborating with industry partners to find practical solutions that help us build healthy, low carbon communities," says McLaughlin.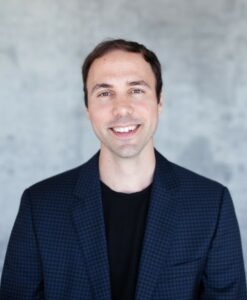 Christian Cianfrone, director of decarbonization at EllisDon.
Cianfrone is a mechanical engineer with over 15 years of experience in high-performance buildings. He built and led one of Canada's largest energy consulting practices for nearly a decade. He worked on hundreds of projects and co-developed some of Canada's first climate-focused building energy codes. In 2018, Cianfrone worked with the City of Vancouver to start a non-profit to catalyze the construction of more zero-emissions buildings.
"I'm proud to be a part of EllisDon's continued work with exceptional clients to grow some of Canada's most notable buildings and infrastructure. My goal is to work with our clients to renew and build Canada's next generation of low carbon infrastructure," says Cianfrone.
Featured image: The new six-level Halifax Central Library contains one level of below grade parking, a five-level reinforced concrete open atrium structure, cladding almost entirely of glass, a green roof, greywater recycling and central services heating. Credit for all images: EllisDon.