More pressure than ever is being put on companies to prioritize their environmental, social, and governance (ESG) efforts, leaving decision-makers and stakeholders with many questions surrounding ESG.
The Delphi Group recently hosted a webinar titled "ABCs of ESG Series: ESG 101," during which they took the opportunity to educate attendees on what exactly ESG entails and why it is important. The Delphi Group is a consulting firm that specializes in climate change, ESG, and sustainability.
The conversation was led by Alice Martin (VP Partnerships), Carol-Ann Brown (President), and Garrett Jones (Sr. Director, Corporate Sustainability).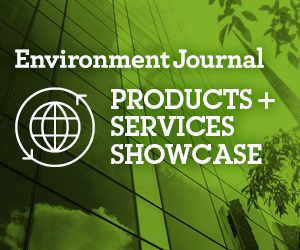 Defining ESG
Brown began by defining ESG. "It refers to the environment, social and economic non-financial factors and measures that may represent material risk and growth opportunities used to assess the future financial performance of a company."
She then proceeded to conduct a poll where she asked the attendees how their organization compares to their peers on corporate sustainability. Most respondents felt that they fell somewhere around their industry average with others saying that they were above average and less stating that they fell below. 
Making it mandatory
Once some basic definitions were provided and a temperature was taken from the attendees regarding where their organizations stood with ESG, Brown moved on to explain why ESG matters by referring to a a variety of statements from reputable sources.
A recent Synthesis Report by the Intergovernmental Panel on Climate Change states: "The choices and actions implemented in this decade will have impacts now and for thousands of years." 
As per the World Economic Forum's Global Risks Report 2023, "failure to mitigate climate change" was estimated to be the most likely of the top 10 risks to have the highest impact over the next decade. 
In his Letter to CEOs, Larry Fink, CEO of Blackrock, the world's largest asset manager, states: "Most stakeholders—from shareholders, to employees, to customers, to communities, and regulators—now expect companies to play a role in decarbonizing the global economy. Few things will impact capital allocation decisions—and thereby the long-term value of your company—more than how effectively you navigate the global energy transition in the years ahead."
A big change we have been seeing in Canada is moving the disclosure landscape from voluntary to mandatory. In October 2021, the Canadian Standards Association (CSA) published Proposed National Instrument 51-107, Disclosure of Climate-related Matters, to standardize the information from issuers in financial reports. In April 2022, the Office of the Superintendent of Financial Institutions (OSFI) announced they will require mandatory climate disclosure in 2024. In June 2022,  the Task Force on Climate-related Financial Disclosures (TCFD) also made concrete recommendations.
On top of regulations being placed, Brown expressed that employees care about ESG. According to a survey from IBM, "71% of employees and employment seekers say that environmentally sustainable companies are more attractive to employers." 
The roadmap
Jones followed Brown by laying out an ESG Roadmap for organizations to follow and asked attendees how far along their organizations were on their ESG journey. Most respondents said they have identified some goals and metrics or they were at the very start of their sustainability journey. A sizable number of respondents said that they have a sustainability strategy in place.
After Jones went into depth on creating an ESG roadmap, he explained how Delphi can support organizations. The Delphi strategy follows a three stage model.
Stage 1: Getting Started
Stage 2: Developing ESG Strategy & Structure
Stage 3: Reporting & Communicating
Moreover, Jones provided some ESG resources to learn more including:
With stakeholders placing more pressure on companies, the importance of ESG is becoming increasingly apparent. It is clear that prioritizing ESG efforts is not only beneficial for mitigating risks and capitalizing on growth opportunities, but also for attracting and retaining talent and contributing to the global transition to a more sustainable economy.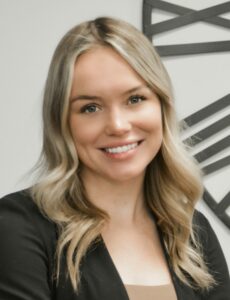 Jennie Hornick is in the process of completing her publishing certificate at Centennial College to complement her Bachelor of Arts in Media Studies from Western University.
Featured image credit: Getty Images.