Hydra Energy, the world's first company to deliver a hydrogen-converted, heavy-duty truck to a paying fleet customer, took part in last week's GLOBE Forum with CEO Jessica Verhagen participating in Innovate BC's panel, "From Waste to Wealth: How B.C. Cleantech Companies are Repurposing Resources".
Verhagen joined Sumreen Rattan, co-founder and COO at Moment Energy, and Gurminder Minhas, managing director at Performance BioFilaments, to discuss the importance of repurposing British Columbia's resources for climate change solutions.
In the past year when B.C. has experienced significant impacts from a warming planet and the B.C. government has just announced increased support for hydrogen projects, Vancouver, B.C. based Hydra has made important progress with its Hydrogen-as-a-Service (HaaSTM) business model. HaaS uniquely connects existing low-carbon hydrogen supply and demand in a way that helps industrial companies monetize their surplus hydrogen and commercial fleets retrofitted with Hydra's proprietary hydrogen-diesel, co-combustion system secure long-term, clean fuel contracts at diesel-equivalent prices – with no up-front investment required by either party.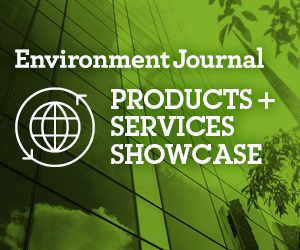 Most notably during this period, Hydra announced:
A partnership with Chemtrade to secure surplus hydrogen in its quest to decarbonize the Western Canadian trucking industry.
The hydrogen conversion of the first of twelve trucks for its first paying fleet customer, B.C.-based Lodgewood Enterprises providing Lodgewood President Arlene Gagne the opportunity to reduce her fleet's greenhouse gas (GHG) emissions over 800 tonnes per year.
Plans to build the world's largest hydrogen refuelling station in Prince George, B.C., to be operational mid-2023. The Chemtrade-sourced hydrogen will help fuel Lodgewood's fleet and an additional 50+ heavy-duty fleet vehicles in the region.
Two significant B.C. government developments that support Hydra's practical dual-fuel approach to greening the trucking industry: an expanded Motor Fuel Tax exemption to now include hydrogen internal combustion engines and an expanded weight allowance for low-carbon commercial vehicles including up to 1,000 kg for those powered by hydrogen.
$15 million USD in funding from social impact investor, Just Business.
Hydra continues to work with hydrogen partners and fleets providing a transitional step on the path to net zero.
Featured image: From left to right, participants are Tomica Divic (Innovate BC, Moderator), Jessica Verhagen (CEO at Hydra Energy), Sumreen Rattan (Co-founder & COO at Moment Energy), and Gurminder Minhas (Managing Director at Performance BioFilaments). Credit: Hydra Energy.