The Recycling Council of Alberta (RCA) is helping Albertans to explore and support the "circular cities" concept. The RCA recently launched a new podcast, "On the Cusp: Alberta's Circular Podcast," to share inspiring projects on leading local, national and international ideas about changing behaviours, and policies to create a circular economy.
The podcast will provide stories on how to foster and grow circularity through sharing platforms, design, procurement, resource conservation, reuse centres and more.
According to RCA, Albertans are on the cusp of moving from a linear, take-make-dispose economy, to one where communities and organizations are designing programs to reduce waste, reuse and recycle materials. The RCA's vision is a waste-free world and the mission is to promote, facilitate, and advocate for a circular economy in Alberta through waste reduction and resource conservation.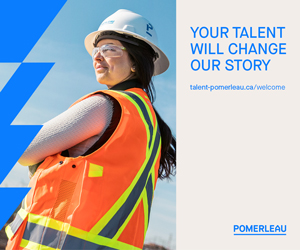 The first episodes feature recycled content from presentations at the 2019 RCA Sea Change conference that took place in Jasper on October 2 – 4, 2019. Anthony Rossi, vice president of global business development at Loop discusses the reusable supply chain. Ruben Anderson, a consultant on sustainability, speaks on behaviour change. Usman Valiante, senior policy analyst with Corporate Policy Group LLP, focuses on the circular economy for plastics. Peter Demong, a councillor for the City of Calgary, and Jason London, with Calgary's waste and recycling services, provide a presentation on Alberta's next steps toward extended producer responsibility.
The podcast is available on the RCA website and also through the podcast app on iTunes and Google Play.