Last year, the US Securities and Exchange Commission (SEC) proposed new rules that would require publicly traded companies to disclose their climate-related risks. According to a recent federal notice, a ruling will be made in spring 2023 which means these rules could come into effect in the US very soon. It's still uncertain how this will impact Canadian companies, but one thing is for sure: businesses everywhere have a lot of work to do when it comes to improving their climate policies.
Prior to the SEC's release of its proposed rules, the Canadian Securities Administrators (CSA) published its own proposed climate-related disclosure requirements in October 2021. Now, the CSA is actively considering international developments — in other words, Canada's securities regulators will likely wait until others have finalized their rules before moving forward with a second publication.
While the SEC will only require disclosures from public companies, it's likely that new rules will impact private companies as well. The real implications remain to be seen, but private companies could expect new hurdles in government accountability or grants and securing funding from investors or banking institutions. Employees, customers, and partners will also want to better understand businesses' sustainability goals, both public and private companies need to take steps now to prepare for that spotlight.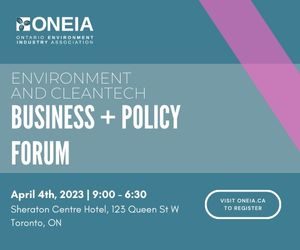 With the SEC's rules potentially finalized in a couple of short months, in Canada, there will be a renewed focus on businesses' climate efforts and possibly some movement within the CSA's own rules. With that in mind, here are four steps that business leaders can take to improve their climate policies right now.
Education and measurement
The first step in developing or improving workplace climate policies is education and measurement. It's important not to make any false statements  — especially publicly  — before understanding your company's net zero goals and what needs to be done in order to achieve them.
Greenhouse gas (GHG) emissions are categorized into three "scopes." Scope 1 is direct GHG emissions — for instance, company vehicle emissions or fuel combustion. Scope 2 emissions are indirect GHG emissions associated with the purchase of energy, such as electricity or heating and cooling. Scope 1 and 2 emissions are both relatively simple to measure and understand, but Scope 3 is where matters get more complex. Scope 3 emissions include all other indirect emissions that occur in a company's value chain. It's difficult to track these emissions because there are so many variables to account for: employee commuting, purchased goods and services, transportation, investments, the use of sold products, and much more.
For example, let's say you operate a tech company. Your carbon emissions are typically your employees, office, and travel. But even without a physical product, all your digital infrastructure, including servers, software, users, and websites, has a digital carbon footprint. Every byte of data connected to your company is within your Scope 3 responsibility. This can be challenging to measure without consulting an expert. If your company is preparing a climate policy, a great first step is to hire a consultant to help you understand and measure the extent of your impact.
Another option is to engage with software solutions that track specific areas of your company's carbon footprint. At Redbrick, we're using Sweep, but it's important to do your research to see which platform makes the most sense for your business.
Engage and identify climate leaders within your organization
The next step is to engage with your employees. Engaged employees are the lifeblood of any successful organization, and when it comes to sustainability, the best efforts emerge from teams of executive leadership and passionate climate leaders within your workforce.
Once you identify climate leaders, create opportunities for this group to come together, share ideas, and apply their passions and skills, whether it be setting up a Slack channel or hosting monthly in-person meetings.
At Redbrick, we've implemented a way for employees to directly engage with their carbon footprint via the Carbon Neutral Club. This platform allows our team to calculate their annual carbon contribution, connects them to educational resources, and incentivizes sustainable purchases. As a company, this helps us open up the conversation about sustainability and encourages our team to take advantage of our other climate-minded programs.
Create a goal and a plan
Once you've measured your emissions and identified climate leaders within your company, it's time to set a goal. It's common to see companies purchase carbon removal options instead of digging deeper to understand high-impact activities. Carbon removal should be a part of your toolkit, but you need to reduce your carbon impact first. Keep that in mind when setting your company's climate goals.
It's also important to be public, yet genuine when highlighting your net zero goals. It's going to take time, but being open about your goals will help to ensure you're held accountable in the long run.
Carbon reduction and the real work
The final step is carbon reduction and this is where the real work begins. For companies looking to actively reduce, not just offset, their carbon footprint, a great option is to maximize your employees' impact by matching their contributions to a more climate-friendly workplace. For example, Redbrick will pay to offset 50 per cent of an employee's monthly carbon footprint based on their Carbon Neutral Club assessment.
Small steps can make an impact too. One way to reduce your employees' carbon footprint is by offering an incentive for environmentally-friendly modes of transportation, such as an annual bike-to-work allowance for bike services, gear, or equipment. Businesses can also evaluate potential partners based on their social and environmental commitment. This is an easy strategy to implement when it comes to vetting partners for promotional or branded materials.
Lastly, your company might consider applying for B Corp Certification to promote real environmental change through positive business practices. Its standards require organizations to demonstrate verified high social and environmental performance, and make actionable commitments to transparency and accountability.
Responsible business conduct and climate rules 
New disclosures are a step in the right direction. But while the SEC's proposed rules suggest a mandatory disclosure of Scope 1 and 2 emissions, the CSA's proposed regulations are not as stringent. Whether the CSA will redefine its rules to become more strict remains to be seen, but regardless of the outcome, businesses need to take steps to move towards net zero now. By taking action immediately, businesses can avoid having to create or revise their climate policy under a time crunch. A high-stakes timeline could limit your company's creativity with new programming or prevent you from pursuing every opportunity for impact. When the CSA's rules are inevitably finalized, businesses that took the initiative to prepare now will be leading the way.
As the world continues to grapple with the effects of climate change, it's imperative that companies take a proactive approach to addressing these risks and implementing sustainable practices, even before policies are set in place. It's time for business leaders to step up and take the necessary actions to make our workplaces more climate-friendly.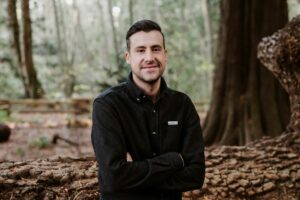 Marco Pimentel is the CMO at Redbrick, the parent organization to a portfolio of disruptive technology companies. Combining his passions for entrepreneurship and the outdoors, Pimentel has a podcast, Someone Like You —  which discusses "how to build a business that's good for the planet," and Unless Ventures to invest in brands that create climate change solutions or produce fewer, sustainable goods. 
Featured image credit: istock.