Three men will cross Lake Ontario on Stand Up Paddleboards this June. Jeff Guy, Joe Lorenz and Kwin Morris have already successfully paddled Lake Michigan, Lake Huron, Lake Superior and Lake Erie. Lake Ontario represents their final journey across all five Great Lakes and is the culmination of a seven-year quest.
The trio will traverse international waters passing by 800+ foot freighters and other boat traffic, all in an effort to raise awareness of Great Lakes environmental issues.
"We'll begin our adventure from the shoreline of Toronto and touch the shore near Niagara-on-the-Lake and Fort Niagara in New York and then paddle back to Toronto," says Morris, a science teacher. The 65-mile round trip is expected to take about 24 hours.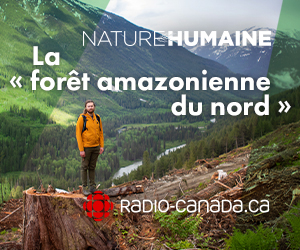 Their first crossing was Lake Michigan in 2015, a 60 mile and just under 25-hour journey in 38-degree water. They raised $10,000 for the Great Lakes Alliance. In June 2017 they crossed Lake Huron and raised $7,000 for Thunder Bay National Marine Sanctuary. Their 90-mile paddle journey took over 28 hours to complete. In 2018, they paddled across Lake Superior in 21 hours. Their 60-mile trip began at Sinclair Cove, Ontario and ended at Whitefish Point, Michigan and raised $15,000 for the Great Lakes Shipwreck Museum. Their most recent trip across Lake Erie began in downtown Detroit's Belle Isle and ended on the shores of Catawba Island, Ohio and raised $16,000 for the Cooperative Institute for Great Lakes Research (CIGLR).
"We can handle two to three foot waves," says Lorenz, a personal fitness trainer. "If we could summon ideal conditions we'd want five knot tailwinds…both directions! The worst is a headwind, and crosswinds over ten knots can be sketchy too."
"Since travel to Canada was restricted due to COVID," says Morris, "we had to postpone this trip until 2022. In the meantime, we raised $21,000 on a paddleboard trip down the St. Mary's River from the Soo Locks to Drummond Island. We teamed up with three 8th grade students from Cherryland Middle School in Elk Rapids who joined us on the journey."
Guy, Morris and Lorenz founded the non-profit called Stand Up for Great Lakes. They have raised more than $80,000 for various Great Lakes non-profit organizations and have captured the imagination of many who have been inspired by their mission and support their cause.
"Our overall goal is to bring awareness to great lakes issues," says Jeff Guy, a financial advisor with Merrill Lynch. "Right now microplastics are infiltrating the lakes and fish and people are ingesting them. It's one of the biggest issues of our day. The problem is the plastic is so small you cannot see it in many cases. Our hope is that people will join us in helping our cause by donating to our organization."
This year, their goal is to raise $25,000. All funds will be dedicated to protecting the Great Lakes Basin.
For more information or to make a donation, visit StandUpForGreatLakes.com and follow the team on Facebook.com/StandUpForGreatLakes and on Instagram.com/StandUpForGreatLakes
Watch the award-winning documentary about their Lake Superior Crossing here and Crossing Lake Erie here. The paddleboard adventures have been documented by Emmy award-winning filmmaker Corey Adkins.
Featured image: Kwin Morris, Jeff Guy and Joe Lorenz. Credit: Stand Up for Great Lakes.