The Pollution Probe Award is a highlight of Pollution Probe's Annual Conference and Gala, which celebrates the achievements of those working towards tangible environmental outcomes. The recipient for the 2022 Pollution Probe Award is Edward Burtynsky.
Burtynsky is regarded as one of the world's most accomplished contemporary photographers. His remarkable photographic depictions of global industrial landscapes represent over 40 years of his dedication to bearing witness to the impact of humans on the planet.
Burtynsky's photographs are included in the collections of over 60 major museums around the world. Major exhibitions include: Anthropocene (2018), Water (2013) organized by the New Orleans Museum of Art & Contemporary Art Center, Louisiana; Oil (2009) at the Corcoran Gallery of Art in Washington D.C.; China (2005 five-year tour); and Manufactured Landscapes (2003), National Gallery of Canada.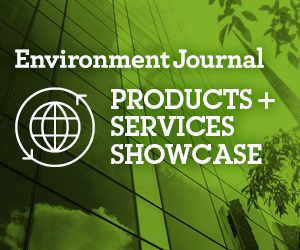 Edward Burtynsky, renowned photographer and recipient of the 2022 Pollution Probe Award.
Burtynsky's distinctions include the inaugural TED Prize in 2005, which he shared with Bono and Robert Fischell; the Governor General's Awards in Visual and Media Arts; the Outreach award at the Rencontres d'Arles; the Roloff Beny Book award; and the 2018 Photo London Master of Photography Award. In 2019 he was the recipient of the Arts & Letters Award at the Canadian Association of New York's annual Maple Leaf Ball and the 2019 Lucie Award for Achievement in Documentary Photography.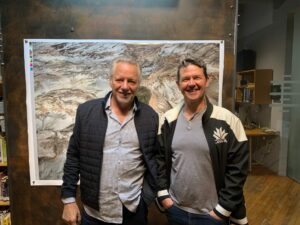 Edward Burtynsky with Todd Latham, president of Actual Media Inc., in Burtynsky's Toronto studio in 2022.
Most recently, Burtynsky was awarded a Royal Photographic Society Honorary Fellowship (2020) and was honoured with the Outstanding Contribution to Photography Award (2022) by the World Photography Organization. Burtynsky was also a key production figure in the award-winning documentary trilogy including Jennifer Baichwal's Manufactured Landscapes (2006), Watermark (2013) and ANTHROPOCENE: The Human Epoch (2018), the latter two of which he co-directed alongside Baichwal. All three films continue to play in festivals around the world. Burtynsky currently holds eight honorary doctorate degrees.
Edward Burtynsky: Salinas #3 Cádiz, Spain, 2013
The Pollution Probe Conference and Gala is being held on November 22nd, 2022, at The Bram & Bluma Appel Salon in the Toronto Reference Library.
To find out more and to purchase tickets, visit: https://www.pollutionprobe.org/gala-2022/
To read EJ's past coverage on Edward Burtynsky, click here:
Single-use Plastic Bottle Waste the Focus of New Multi-Media Exhibit – The Environment Journal