Companies are reporting their environmental data in record numbers, with over 23,000 companies – including listed companies worth US$67 trillion (over 66 per cent of global market capitalization) – disclosing through CDP (the Carbon Disclosure Project) in 2023, with the urgency for global climate action clear in what is set to be the warmest year on record.
This represents a 24 per cent increase in the number of companies that disclosed in 2022 and an increase of over 300 per cent through CDP, the global non-profit that runs the world's environmental disclosure system for companies, cities, states and regions, since the signing of the Paris Agreement in 2015.
The positive global trend for corporate transparency and accountability continues, with companies disclosing through CDP based across the world, representing many tens of thousands of subsidiaries and divisions, and hundreds of thousands of facilities.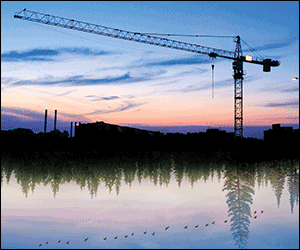 Most countries have seen growth in the number of disclosing companies, including a considerable increase in Asia, where the Republic of Korea and Cambodia more than doubled the number of disclosing companies since the previous year.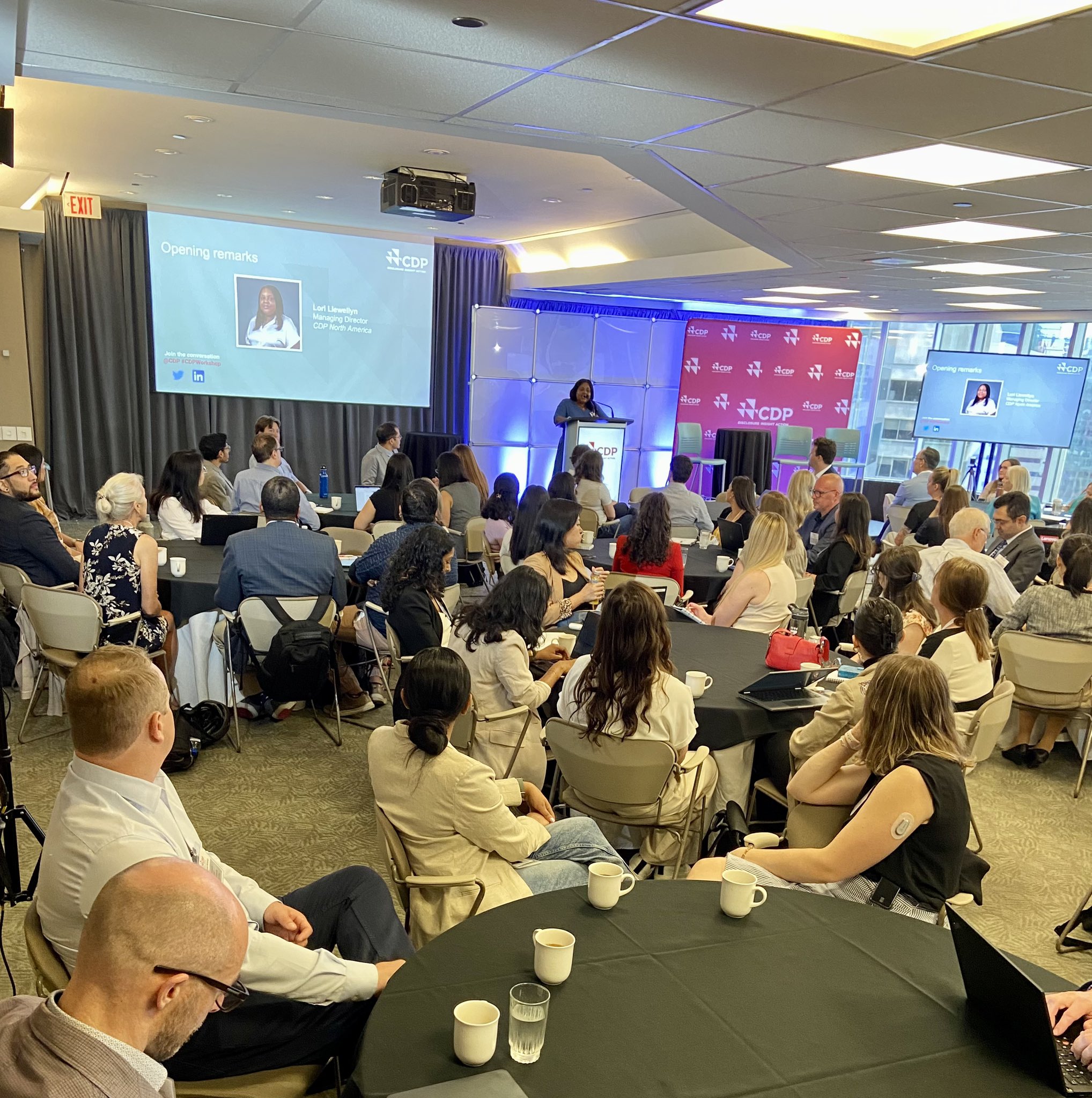 CDP Managing Director Lori Llewellyn hosted a meeting in Toronto this summer with an important reminder: "We simply can't achieve climate goals without considering nature and centering social equity in our solutions." (Image Credit: CDP.)
However, while reporting in three key areas has increased – on climate change, water security and deforestation – only one per cent of companies reported on all three areas, underlining the need to enable better disclosure on nature.
City, state and region disclosure has so far reached over 1,100 in close to 100 countries. Reflecting the global reach of CDP's sub-national work, this covers cities from Austin to Auckland, and states and regions in each continent – such as Latin America, where nearly 90 per cent of the Brazilian Amazon is covered by regions reporting to CDP. CDP-ICLEI Track, the world's leading climate reporting platform for cities, and CDP's disclosure platform for states and regions remain open for 2023 disclosure.
"With over 23,000 businesses disclosing through CDP this year, it is clear that sustainability – and the data that underpins it – is not a 'nice to have', but an essential part of long-term success in the business community that is showing no sign of slowing down – nor should it," said Sherry Madera, CEO of CDP.
"IPCC forecasts on our world's climate trajectory make for grim reading in what is set to be the warmest year on record. To take decisive action for the future of our planet, we need organizations to be measuring and managing where they are on their sustainability journey through disclosure.
As the global landscape of mandatory disclosure expands, CDP is committed to align with the global baseline of climate-related financial disclosures delivered through the ISSB Standards to support companies and reduce the reporting burden, and ensuring investors and regulators have access to the data they need across regions and regulatory requirements.
Already aligned with the TCFD recommendations, CDP's 2024 questionnaire will align with the ISSB's climate disclosure standard (IFRS S2) and from next year will start to reflect the TNFD framework, encouraging more companies to report across both climate and nature matters. CDP has also committed to reflecting the SEC's upcoming climate disclosure rule and the European Sustainability Reporting Standards in its disclosure system.
"The demand from global capital markets for robust, consistent and accurate climate-related information is higher than ever, and with it the need for a disclosure eco-system that is easy to navigate for companies," said Emmanuel Faber, chair of the ISSB. "As companies prepare to implement the ISSB standards, it is positive to see yet another year of growth in voluntary disclosure through CDP."
For further information on the CDP and the disclosure system, click here.