Stantec has been selected by RWE and National Grid Ventures to serve as the primary environmental consultant for the Community Offshore Wind Project.
Located off the coast of New York and New Jersey, Community Offshore Wind's lease area is critical to bringing clean, renewable energy to the Northeast US to reduce carbon emissions and meet climate goals. New York has a target of bringing 9,000 megawatts (MW) of offshore wind energy online by 2035 and New Jersey has a goal of delivering 11,000 MW of offshore wind by 2040.
Stantec has extensive capabilities and experience in renewable energy and offshore wind projects. The firm's work with Community Offshore Wind will include the development of a construction and operations plan for the Bureau of Ocean Energy Management (BOEM), federal and state permitting, and other consultancy services.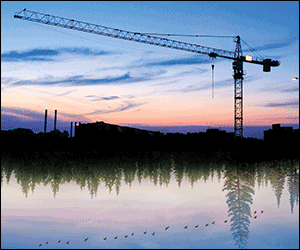 The lease area awarded to Community Offshore Wind is the largest in the New York Bight, with the potential to host more than three gigawatts (GW) of capacity, enough to power over 1 million homes in New York and New Jersey. The projects built in the lease area are expected to be in operation toward the end of the decade.
Community Offshore Wind recently submitted proposals to both New York and New Jersey to construct the offshore wind project, which will not only power homes but deliver billions in economic benefits and create thousands of new, well-paying jobs in both states.
"Community Offshore Wind is a critical step toward the Northeast achieving its ambitious climate goals, and we are proud to be working side-by-side with our partners in this effort," said John Crowther, offshore wind sector leader at Stantec. "Offshore wind power has the potential to play a large role in the energy transition, and we are excited to see projects like Community Offshore Wind as we strive to reach our decarbonization targets."
Stantec's work in the offshore wind industry is another example of how the company is committed to the energy transition, combating the impacts of climate change and reducing greenhouse gas emissions. The firm has extensive experience in renewable energy, electrification, alternative fuels, carbon capture, and pumped storage hydropower projects.
"Responsible, efficient, and data-driven development is at the core of Community Offshore Wind's approach to bringing clean power to Northeast homes and businesses," said Doug Perkins, president and project director of Community Offshore Wind. "We are confident that Stantec's deep understanding of compliance, conservation, and preservation make them the right partner as we build a just, clean energy future for all."
Featured image: Community Offshore Wind will aim to deliver enough clean energy to power more than 1 million homes in New York and New Jersey. Credit: Stantec.