Deputy Prime Minister and Minister of Finance, Chrystia Freeland has released Budget 2021: A Recovery Plan for Jobs, Growth, and Resilience, the Government of Canada's plan to finish the fight against COVID-19 and support a robust and resilient economic recovery.
"This budget is about finishing the fight against COVID-19," said Freeland.  "It's about healing the wounds left by the COVID-19 recession. And it's about creating more jobs and prosperity for Canadians in the days—and decades—to come."
Budget 2021 is an historic investment to address the COVID-19 recession and ensure that Canada's future will be healthier, more equitable, greener, and more prosperous. According to Freeland, the budget aims to "build a more resilient Canada: better, more fair, more prosperous, and more innovative."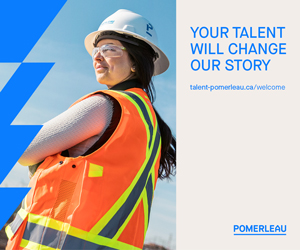 "That means investing in Canada's green transition and the green jobs that go with it; in Canada's digital transformation and Canadian innovation; and in building infrastructure for a dynamic, growing country," explained Freeland.
Budget 2021 includes $101.4 billion over three years in proposed investments as part of the Government of Canada's growth plan that will create quality jobs and support a resilient and inclusive recovery.
Key measures for environmental spending include:
$17.6 billion in a green recovery that will help Canada to reach its target to conserve 25 per cent of Canada's lands and oceans by 2025, exceed its Paris climate targets and reduce emissions by 36 per cent below 2005 levels by 2030, and move forward on a path to reach net-zero emission by 2050
an eight-year, $15 billion pledge from February for public transit projects ranging from new subway lines to electric buses
$4.4 billion plan to retrofit residential buildings to make them more energy efficient, through the Canada Mortgage and Housing Corporation (CMHC)
$1.4 billion over 12 years to extend the Disaster Mitigation and Adaptation Fund with almost half dedicated to smaller-scale projects
$200 million over three years, starting in 2021–22, to Infrastructure Canada to establish a Natural Infrastructure Fund to support natural and hybrid infrastructure projects
closing the gaps between Indigenous and non-Indigenous peoples, supporting healthy, safe, and prosperous Indigenous communities, and advancing meaningful reconciliation with First Nations, Inuit, and the Métis Nation through an historic investment of over $18 billion.
Budget 2021 a prudent plan that sets out a new fiscal anchor that is committed to reducing the federal debt as a share of the economy over the medium-term and unwinding COVID-19-related deficits.
Garth Frizzell, president of the Federation of Canadian Municipalities (FCM), weighed in with the following statement: "Growing the Disaster Mitigation and Adaptation Fund, as FCM recommended, will unlock job-creating local projects to protect communities from new climate extremes."
"As municipalities focus on supporting Canadians through the pandemic's third wave, many still face operating budget shortfalls. FCM will continue to seek solutions with our federal, provincial and territorial partners—for the duration of the pandemic—so communities of all sizes are in a strong position to drive the green and inclusive recovery Canadians want," added Frizzell.
However, environmental organizations such as Climate Action Network Canada and Environmental Defence Canada have mixed reviews of the budget.
"We are in an exceptional moment where smart investment could fundamentally redirect the whole of our economy and society toward a healthier, more resilient and climate-safe future. Some investments made by budget 2021 are extremely helpful – particularly investments in clean transportation, energy efficient homes, resilient agriculture, and Canada's first green bonds," said Teika Newton, membership and domestic policy manager with Climate Action Network Canada.
But Newton has some concerns about environmental shortcomings: "Some investments made by budget 2021 are extremely worrisome – investments in carbon capture and storage risk perpetuating our dangerous addiction to fossil fuels, and some of the forestry investments perpetuate a transactional relationship with nature that treats it like a commodity we can trade. Yet the big take away is this: we are in a time of changing norms, and Budget 2021 does not present a vision for climate-safe transformational change." 
Julia Levin, climate and energy program manager of Environmental Defence Canada also has some criticisms of the environmental spending priorities:  "Today's budget contains unprecedented investments to tackle climate change and environmental priorities. However, hiding in the details of this budget are some concerning elements, including a new commitment of more than $6 billion in financial support and new tax breaks for high-emitting sectors, including oil and gas. Without robust conditions, this money may go to support technologies, including carbon capture and fossil fuel-derived hydrogen, that will delay a transition away from fossil fuels and lock us into decades of increased carbon pollution."
For further information, visit: