Buildings and homes are the third-largest source of greenhouse gas (GHG) emissions in Canada, accounting for approximately 13 per cent of Canada's emissions. With this in mind, a second call for proposals has been issued under the Greener Neighbourhoods Pilot Program, focused on demonstration projects.
This call will support up to six aggregated deep energy retrofit projects in communities across the country. Targeting clusters of low-rise community housing buildings of 100 or more units per demonstration site, the proposals will explore innovative, cost-effective pathways and construction approaches for more affordable and efficient building renovations.
The program aims to accelerate the pace and scale of retrofits following the Energiesprong model adopted by the Netherlands, United Kingdom, France, Germany and the United States of America. This model aggregates homes and buildings in an entire neighbourhood into a single retrofit project, thereby reducing project costs along with energy consumption and emissions.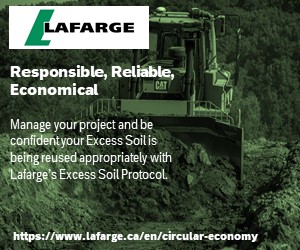 "Retrofitting Canada's buildings stock provides us with the opportunity to make communities more resilient to climate-related impacts while reducing emissions and utility bills, increasing energy efficiency and creating good-paying jobs in construction and maintenance," stated Jonathan Wilkinson, Minister of Natural Resources.
The call is open to housing providers (including social/affordable housing providers and housing cooperatives), community groups, Indigenous applicants and local governments in Canada. Successful applicants could each receive up to 50 percent of the total project cost, with a maximum contribution of up to $10 million per project.
Applications will be accepted until September 14, 2023.
Deep retrofit initiatives help transform the buildings sector in support of Canada's upcoming 2023 Green Buildings Strategy and align with the Net-Zero Advisory Body's recommendation to seek out opportunities to decarbonize buildings.
As Canada moves toward a net-zero emissions and climate-resilient buildings sector by 2050, collaborating with partners across the country is essential to delivering good jobs and resilient communities for generations to come.
"Buildings are at the heart of our communities, and they are also among the largest sources of emissions. That's why the Government of Canada is taking action to retrofit our buildings stock to be more energy-efficient and resilient to the impacts of climate change. This new call for proposals for the Greener Neighbourhoods Pilot Program will build on our current initiatives and support job-creating retrofits in six communities across Canada," said Julie Dabrusin, Parliamentary Secretary to the Minister of Natural Resources, and to the Minister of Environment and Climate Change.
For further information, visit:
GNPP Demonstration Projects Call Application Guide
Greener Neighbourhoods Pilot Program
Featured image credit: Getty Images