The recent Waste to Resource Ontario's (W2RO) 2023 Canadian Waste to Resource Conference (CWRC), held at the Blue Mountain Resort, marked a significant milestone in the waste-to-resource industry. With 54 presenters, over 260 delegates, and 19 exhibitors from across Canada, the U.S., and Europe, this year's event brought together a diverse range of thought leaders, industry professionals, and policymakers, who shared valuable insights and innovative solutions to drive the circular economy.
The conference kicked off with a Welcome Gala Reception, where the Honourable Julie Dabrusin, MP, Parliamentary Secretary to the Minister of Natural Resources and the Minister of Environment and Climate Change, delivered the keynote speech. Dabrusin highlighted the importance of adopting sustainable practices in waste management and the role of government in facilitating this transition.
The 2023 CWRC program featured a wide range of topics within its plenaries and five concurrent session tracks. The concurrent session track categories were Landfill, Transfer and Disposal, Extended Producer Responsibility (EPR) and Recycling, Resource Recovery, Planning and Procurement, Organics and Commodity Markets.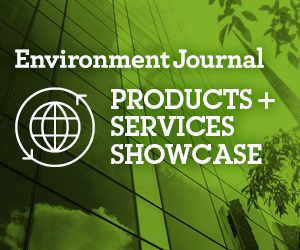 "The CWRC offers a vast depth of knowledge from subject mater experts from across all waste to resource sectors," said W2RO CEO Ashley De Souza. "Part of what makes the conference unique is that in one room, you will find private and public waste to resource sector leaders, service providers, producers and producer responsibility organizations working together to achieve the common goal of fostering innovation for a sustainable future."
Highlights from the April 24th main plenary included a panel of experts from the Retail Council of Canada, Food, Health & Consumer Products of Canada, Circular Materials and Recycle New Brunswick on the Implementation of EPR Across Canada that discussed the diverse opportunities and challenges that key stakeholders face and how to navigate regulatory requirements, establish effective collection and recycling systems, meet increasing stakeholder demands.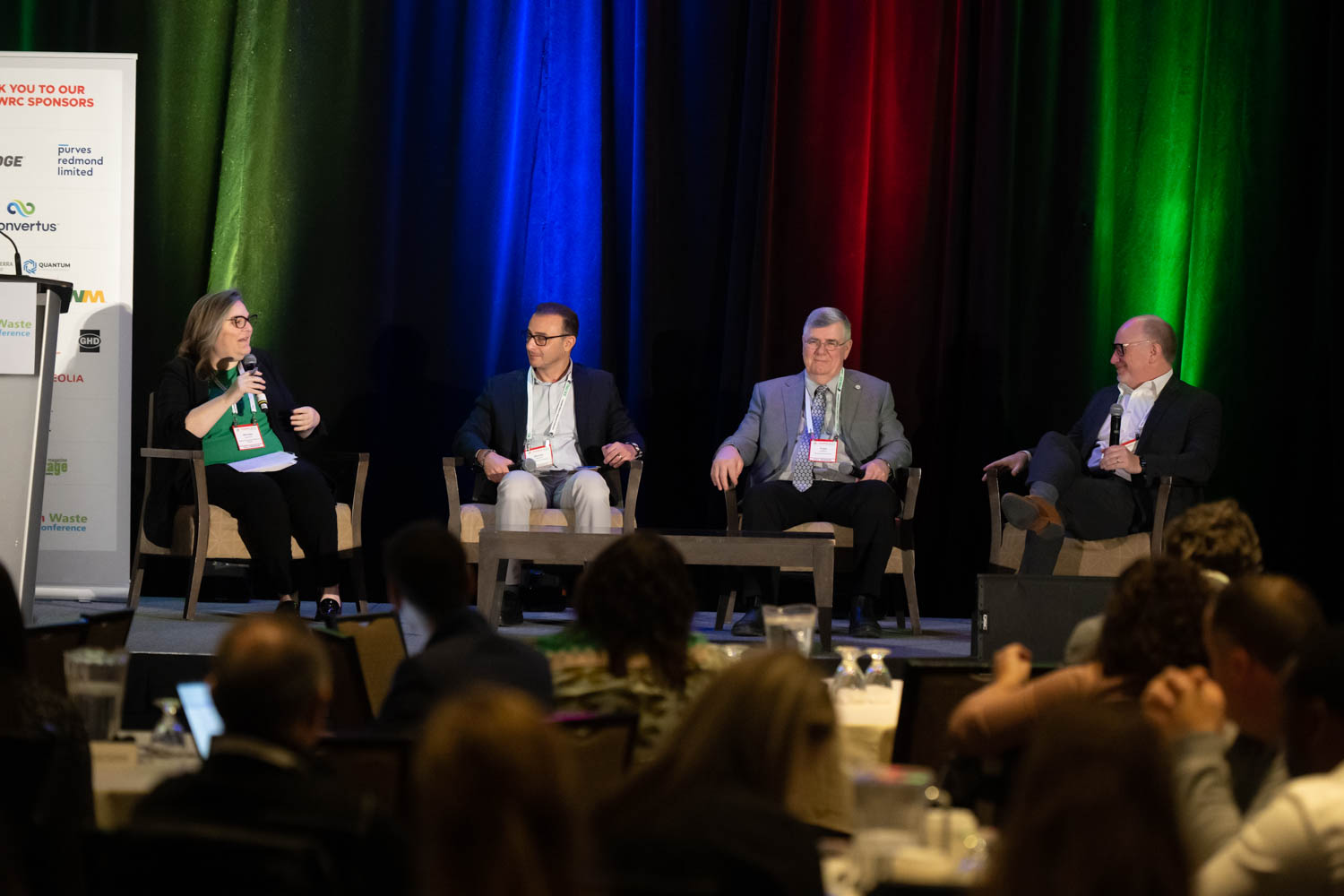 The Implementation of EPR Across Canada Panel from left to right: Michelle Saunders, Vice President Sustainability, Food, Health & Consumer Products of Canada; Michael Zabaneh, Vice President Sustainability, Retail Council of Canada; Frank LeBlanc, CEO, Recycle NB; and, Allen Langdon, CEO, Circular Materials. Image credit: W2RC.
Delegates also attended a thought-provoking panel session on Radical Collaboration Between Waste and Energy: What's Worked and What Still Needs to Be Done, which featured leaders from Enbridge Gas Distribution, Walker Industries, WM Renewable Energy, ComTech Energy and GHD.
The final day of the conference featured a panel on Value Retention Processes (VRP) and the Emerging Future. Experts from Cambium Inc., Envirotech Office Systems and Dillon Consulting provided insights on what are VRPs, what is the difference between product value recovery and material value recovery and what are the benefits.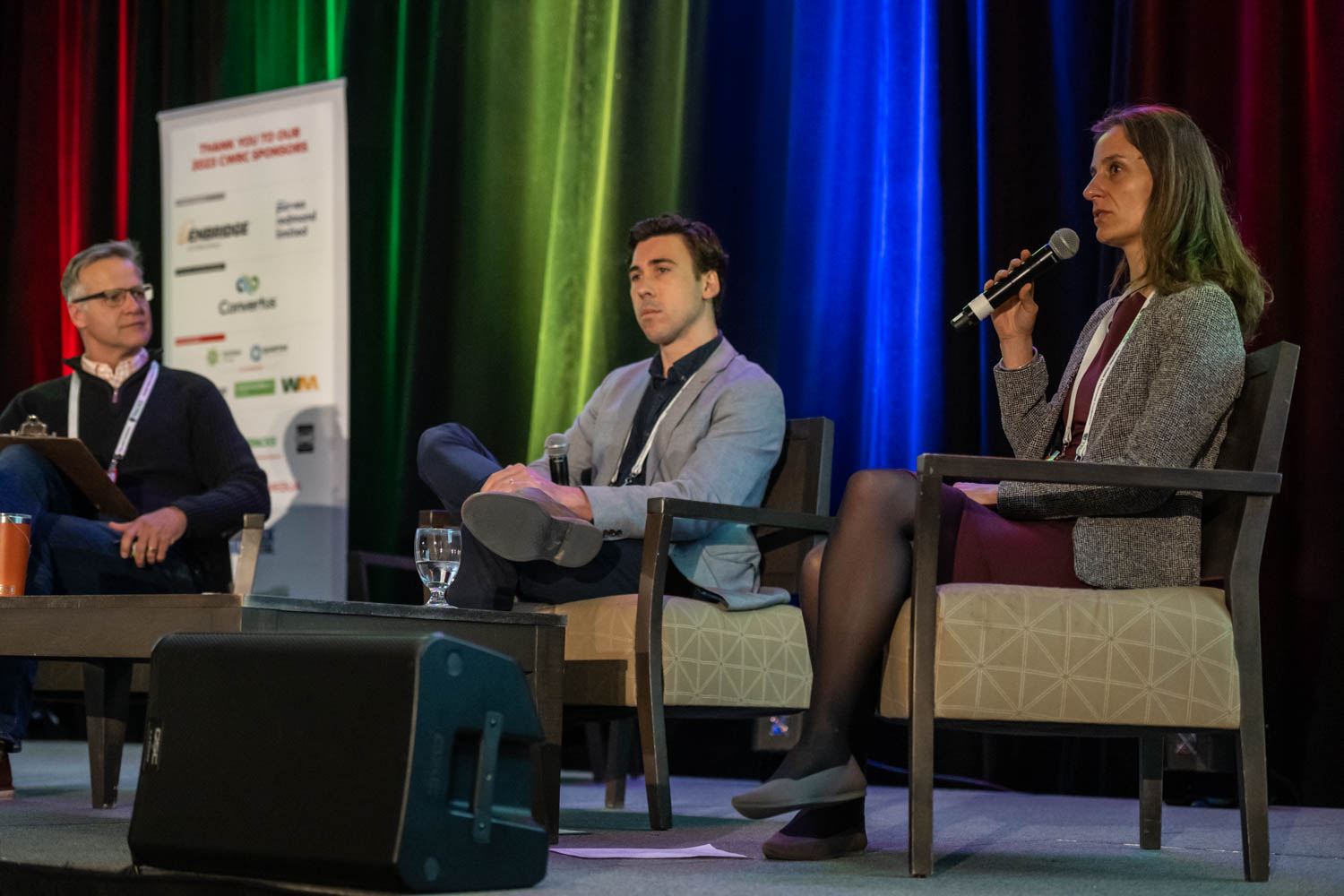 The Value Retention Processes and The Emerging Future Panel, from left to right: Rob Arkell, Senior Project Manager / Sustainability Specialist, Cambium; Andy Delisi, Vice President, Sales, Envirotech Office Systems; and, Tessa Vlaanderen, Associate, Dillon Consulting. Image credit: W2RO.
The closing luncheon session, The Future of Waste – An International Perspective, looked at the numerous challenges facing the waste and recycling sector over the next decade. Panel experts from the Netherlands, Northern Ireland and Ontario discussed what we can learn from each other's successes and challenges and what opportunities the sector should be planning for.
W2RO extends its sincerest thanks to all CWRC sponsors, exhibitors, and attendees who contributed to the success of this event. The insights and discussions from CWRC 2023 will undoubtedly shape the future of the waste-to-resource industry.
W2RO is the voice of Ontario's waste, recycling and resource recovery sector. Our membership includes companies and organizations that have diverse interests and capital investments in areas such as waste and recycling collection, landfills, transfer stations, material recycling facilities, organics processing and composting, and hazardous waste from both a recycling and disposal perspective. The waste, recycling and resource recovery sector contributes more than $4.23 billion to Ontario's economy and employs about 33,327 people in Ontario.
For further information about CWRC, visit www.cw2rc.ca.
Featured image credit: Getty Images.