The Calgary, Alberta-based Clean Resource Innovation Network (CRIN), and five energy young professional associations — Young Energy Infrastructure Professionals (YEIP), Young Women in Energy (YWE), Young Professionals in Energy (YPE), World Petroleum Congress Young Professionals (WPC-YP) and Society of Petroleum Engineers Young Professionals (SPE-YP) — announced the continuation of their ground-breaking sector engagement strategy to empower and connect the energy industries emerging leaders with the thriving and vibrant future of clean hydrocarbons.
Through this engagement plan, CRIN and these Young Professional (YP's) Associations will continue their work together that have already advanced the skills, network, technical acumen and career prospects of thousands of YP's from across Canada. Co-located in the downtown Calgary Energy Transition Centre, CRIN, energy young professional associations have worked across Canada through innovative with digital platforms to connect emerging leaders from across Canada with exciting technological developments in clean hydrocarbons and build a framework for greater connectivity now and in the future.
"Diversity of perspectives and collaboration are critical to successful innovation, particularly with respect to sustainable energy and climate solutions. CRIN is proud to continue supporting young professionals who demonstrate leadership and innovation within the energy sector," said Glen McCrimmon, Technology Enablement Sub-Committee Chair of CRIN.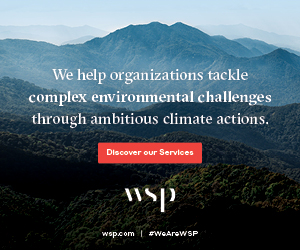 To super-charge the engagement of emerging leaders in the future of clean hydrocarbons, this sector engagement plan is now offering 30 scholarships to emerging leaders in who are members of CRIN in the Avatar Program 2023 in partnership with the University of Calgary. This ground-breaking forum tasks hundreds of YP's with building clean hydrocarbon solutions.
As part of this plan, Canada's energy YPs will have the opportunity to work directly on break-through technologies that focus on enhancing environmental performance, including greenhouse gas emissions from source to end use through the CRIN Technology Theme Committees. The industry's young professionals see diversity and inclusion as a cornerstone for effective technology innovation and look forward to working with CRIN advancing these initiatives.
Additionally, this sector engagement plan is open for further integration with additional energy young professional groups across Canada.
"Building a net-zero future by 2050 is the single greatest economic opportunity in our generation. CRIN and energy young professionals have demonstrated bold leadership with this plan to tackle the opportunity head-on. Avatar looks forward to amplifying their incredible work," said Kevin Krausert, CEO of Avatar Innovations.
Registrations are open for the Avatar Program 2023 to any Canadian resident emerging professional interested here.
Featured image: The Avatar Team. Credit: Avatar Innovations.