Stantec recently outlined its three-year strategic plan for the years 2020 to 2022. The global firm of designers, engineers, scientists and project managers also announced several appointments to, and a retirement from, its executive team. Stantec has 65 offices across Canada and serves a range of industries including environmental services, health and safety, smart cities, and water and wastewater.
Stantec's three-year strategy aims to:
Grow earnings per share at a compound annual growth rate (CAGR) of greater than 11 per cent by the end of 2022;
Deliver a return on invested capital of greater than 10 per cent by the end of 2022;
Grow net revenue at a long-term CAGR of greater than 10 per cent through:

Organic revenue growth between 2 and 5 per cent per year; and
Small- to medium-sized tuck-in acquisitions that continue the company's growth in North America, grow its presence in Australia and New Zealand, and diversify its European operations;

Drive adjusted earnings before interest, tax, depreciation and amortization (EBITDA) margins to the range of 16 to 17 per cent by the end of 2022 through a combination of:

Continued strong execution to maintain gross margin of 53 to 55 per cent; and
Efficiency initiatives to decrease administrative and marketing costs as a per cent of net revenue by 50 basis points.
"We have taken deliberate action over the last year to improve our operational performance, bolster Stantec's industry leading profit margins and position our global platform for the future. We have taken a hard, inward look on how we can strengthen our ability to maximize shareholder value and realize our full potential. Our strategic plan represents a sustainable path towards compelling earnings growth while enhancing and protecting our competitive position globally," said Gord Johnston, Stantec's president and chief executive officer. "The appointments we have made to our executive team are key to executing our strategic plan, driving our digital and innovation program forward, and continuing to strengthen the efficiency of our operations."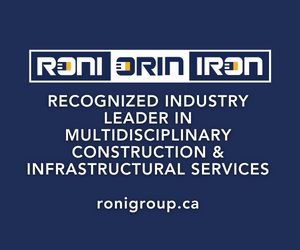 Stantec intends to deliver its three-year strategic plan through four value creators:
Excellence – Stantec has been reshaped into a lean organization that is highly engaged with client and project work while maintaining exceptional project execution. Work to refine operations and improve execution and efficiency will continue to be a catalyst for further earnings growth.
Innovation – Investments in developing and deploying innovations that enable leading-edge services for clients and that drive operational efficiency will continue.
People – The talented people who work at Stantec remain its greatest asset. The organization will continue to be a workplace that engages, rewards and retains the best talent.
Growth – Shareholder value will be maximized through a combination of organic and acquisition growth initiatives that are focused on the clients, markets and geographies with the highest potential.
These value creators are expected to drive stronger earnings margins through enhanced execution and efficiency while also delivering a great client experience.
Stantec announced the following appointments to its executive team, which will deliver on the three-year strategic plan. The appointments are effective January 1, 2020.
Stuart (Stu) Lerner, Chief Operating Officer (COO) – North America
Stuart Lerner joined Stantec in 2007 through the Vollmer acquisition, and has served as executive vice president for Stantec's Infrastructure business operating unit since 2018. He has more than 30 years of experience in transportation infrastructure and transit-oriented development as well as experience in the heavy civil construction industry. Lerner actively promotes solutions that embrace sustainability, such as building for the future of connected/autonomous vehicles and other game-changing innovations. He has a bachelor's degree in civil engineering from Lehigh University and a master of science degree in civil engineering from Stevens Institute of Technology. Lerner is based in New York City.
Catherine (Cath) Schefer, Chief Operating Officer (COO) – Global
Cathering Schefer joined Stantec through the acquisition of MWH in 2016, and has served as executive vice president for Stantec's global region since 2018, having overall responsibility for the performance of all business operations outside of North America. She has over 30 years of experience in design, construction and program management of major infrastructure projects and programs. Ms. Schefer has a bachelor's degree in civil engineering from the University of Leeds in the UK,  is a chartered engineer and a fellow of the Institution of Civil Engineers. Ms. Schefer is based in Warrington, England.
Marshall Davert – Chief Innovation Officer
Marshall Davert joined Stantec through the MWH acquisition in 2016, and has served as executive vice president for Stantec's Water business operating unit since 2017. With 35 years of experience providing strategic direction for the planning, delivery, and operation of water-related infrastructure, Davert serves as a member of the Industry Advisory Board for the Civil and Environmental Engineering Department for the University of California, Los Angeles (UCLA). Davert has a bachelor's degree in applied mathematics from San Diego State University, master's and doctorate degrees in civil engineering from UCLA, and has completed the General Management Program at Harvard Business School. Davert is based in Colorado.
Retirement of Scott Murray – Current COO
Scott Murray will be retiring at the end of 2019. Murray joined Stantec in 2008 through the acquisition of Fuller, Mossbarger, Scott and May Engineers. He held a number of leadership roles over the years, most recently as COO.
"I'd like to thank Scott for his outstanding leadership and contributions to Stantec over the years; he has played an integral role in helping Stantec grow into the Company it is today. I look forward to our ongoing partnership during this transition period and wish him all the best in his upcoming retirement," said Johnston.
Stantec trades on the TSX and the NYSE under the symbol STN.
For further information, click here.
Featured image by Stantec, depicting the Stantec Edmonton tower.